Who'd have thought that in 2020, with all our technology, medical advancements and knowledge, human kind would be backhanded by a global pandemic and told to sit our asses down. The disease that's sweeping the globe is horrendous, in many ways and my heart is with anyone who has suffered or incurred losses due to it. I really still can't quite fathom this invisible monster but like it or not, it's here.....
For years, the bike industry has been on a trajectory towards primarily online based slim margins, heavyweight big-brand fights and an ever changing domain of riding types. Over the last few weeks of being in lock down I've had some time to document my thoughts on what I think the whole situation will mean for the Bike industry we knew.
First of all if we put the 2020 upset of the NZ Bike industry aside, for me, I see two distinct paths the whole industry will head after this. Obviously the worlds economy has now slowed considerably along with grass root events, major international competitions and most importantly, sales.... The lack of big names riding the latest and greatest in heroic riding styles has taken an abrupt pause. This means the big brands have temporarily lost some of their biggest business investments and that filters down much further then you would think.
Path 1 - The likely  
For me, Path one is set to go down the distinct track of online sales strengthening, reduction in consignment style models, corporate take overs and the little guys slowly being pushed out (to a point). Take for instance, Trust performance's recent announcement in halting business with an unknown future.  
Why is this scenario likely you ask? Well starting with the online situation, this has been an ever growing facet of the bike industry (upon other industries) with most companies being able to pass on their product at a single margin figure mostly direct to the customer. The small goods online sales (brakes, knee pads, helmets and shoes) now trump most local shops items of sale except for necessities. This is only going to grow with international online sales and the manufacturers ability to move stock easier and at a higher margin cause, well, from a business standpoint, it just makes sense.
Take for instance the dealer direct mentality of YT. They sell the bike via online platforms and webstores in particular geographical locations and it stops at that. The purchase then heads along to the customer merrily arriving with duties already paid, GST accounted and ready to unbox. One point of marketing, one point of distribution, one point of stock warehousing and a considerably lower cost across the whole process of sale meaning an ability to sell the bike cheaper, right?
This means the manufacturer holds more GP than they would normally due to the lower overhead costs. It's a good model financially so why wouldn't they? They sell their bikes and everyone is happy.....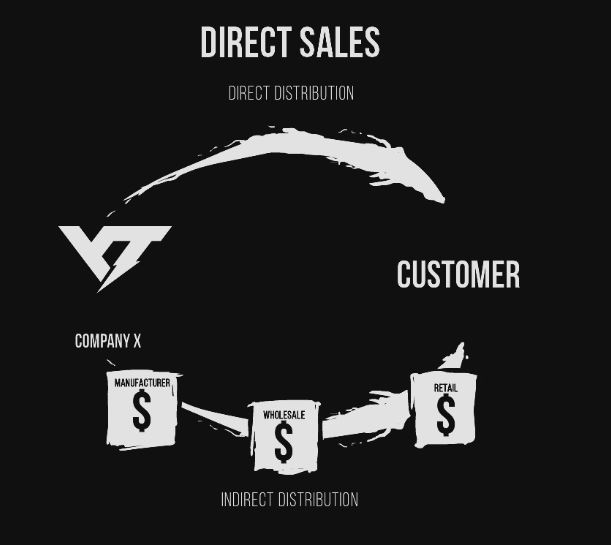 There are other dealer direct type mentalities that go via a distributor or dealer and they work off the traditional mentality of; The end consumer buys the bike online, the "manufacturer" sends the bike via the distributor/importer, the distributor then forwards it to their nearest geographical dealer where they both receive a portion of the total margin. If no dealer locally then the distributor gets lucky and gains that margin.
What this does mean is that if a dealer wants to hold "stock" then thats up to them, there's generally no consignment stock with this model and the dealer/shop has to push their customer towards that or hope the budding rider buys online that said brand and it lands to them...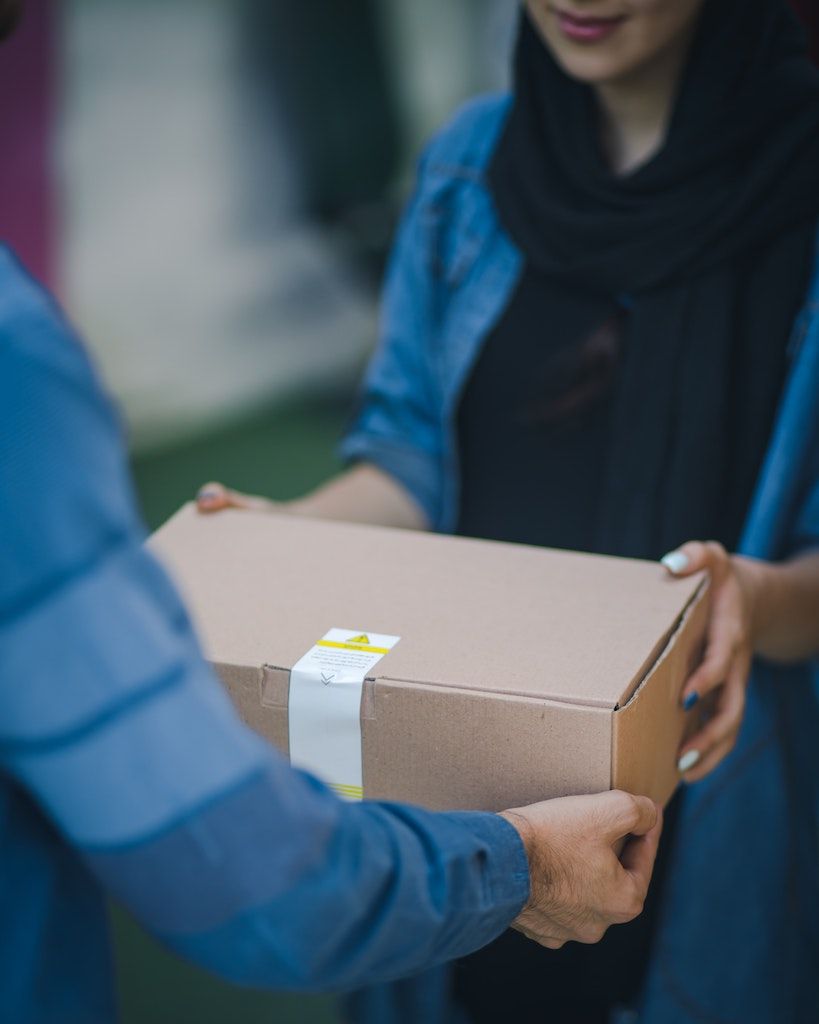 So how does the corporate brands take over and the little brands get pushed out? Simple really, there's money in numbers, their cash coffers are well stocked and of course they have manufacturing agreements absolutely nailed. The small company of Trust performance previously mentioned is case and point here. When the economy gets into a bit of jenky terrain, the applecart starts to get upset and the ones who have been propped up on no reserves, bounce off the cart. I have no doubt that there will be more to follow....
With the little brands, they generally carry much more risk and normally have less cashflow, they rely on global sales to be strong to be able to share their percentage of their boutique brands demand. So we're lead to believe right? Not always as some smaller companies are in-fact propped up by much bigger but the general consensus is normally, the lowest hanging fruit are picked first.....
This path to me is floored with potential to change but the basic gist is, online strengthens as the manufacturers will put less eggs in their baskets and increase their GP margins. The small, Brick and mortar,  non exclusive or chain store shops gradually reduce. As the larger players (NZ's Evo cycles, Bike barn for now and Torpedo7) that are still working with a 50/50 online to in-store sales model strengthen, they'll be the ones to hold the bulk of showroom stock. They will still have the ability to match their in-store prices with online as they buy in bulk so their "shops" shouldn't hurt them too badly. Buying in bulk, we get better buy prices which is something the smaller players can't raise. This, coupled with less consumer money floating about in the market place means that price will drive everything more so than it ever has.
Path 2 - The preferred
Now the second path (and what I'd love to see) is likely one of a complete flip side. Second hand bikes grow in value, new bike sales reduce, the smaller shop market flourishes and investments made on our bikes become that of a longer term approach like they once used to.
Ok, backing up a little, the new sales reducing thing is never going to happen. As long as there is new bikes being made, the gear heads, influencers, elite and wealthy, they will always have the newest stuff. We will never change that.
Moving on, in this path, the likelihood of the average NZ'er now selling his or her bike after a year of riding to replace with the latest trek fuel (which is more or less identical to the last) has just reduced. The months lower earnings we've all just had or potentially none (I feel for ya!!) has just taken a massive toll on fun vouchers. hard earned $$ have just gone into making sure the family or yourself gets that weekly fuel, food or even just paying off that extra interest gained on your 6 month mortgage holiday.
With the reduction in replacing bikes, the second hand market is likely to reduce just the same as it's a pretty closely followed rule of thumb. Ok, sure there are a heap of, "bought this bike intending to use it but it wasn't for me" bikes, but the likely hood now a days are that they are upgrading, just cause they can. As this SH market reduces, the flood of bikes will recede too but what happens to a market that isn't flooded? The values rise. No more will you be able to lever a seller to buy a barely out of years model or colourway for an eighth the price it was. You can only have success from .1% of the sellers and when there's only 2, 2019 Giant trance's, you're chances are pretty slim.
Now the biggest portion set to benefit from this route would be the little guys, the smaller shops, the Missing links, the Myrides, The hunter cycles and the once Mybikes (my local shops FYI). If bikes are changing hands less, the owners will be actually maintaining them right? Well hopefully, but all of a sudden, the mechanic you inherently trust with your prized bike has become an investment more so than ever. Every cent you spend on your bike has all of a sudden come under close scrutiny. This bike now needs to last me at least a few seasons as thats how long I need to save my fun vouchers for. We've had a harsh wake up call of disposable income and the fact we should now be saving a bigger portion of it for a rainy day, or global pandemic....
Ideally too, we would see small goods increase in local demand as the dollar weakens and governments tighten the reigns on foreign purchases. Currently small goods are regularly 25% cheaper than onshore purchases so the mindset is natural in our path of purchase. Why pay $100 for something here that I Can get online for $75 in the same lead time and it came from the UK? Breaking this discrepancy in pricing would be the biggest gain to local industry as it would finally re-stimulate local markets and strengthen our own economy with things we've naturally steered offshore for previously. This is something that little ole NZ will struggle with, being the end of the supply chain so unfortunately, there is no silver bullet solution....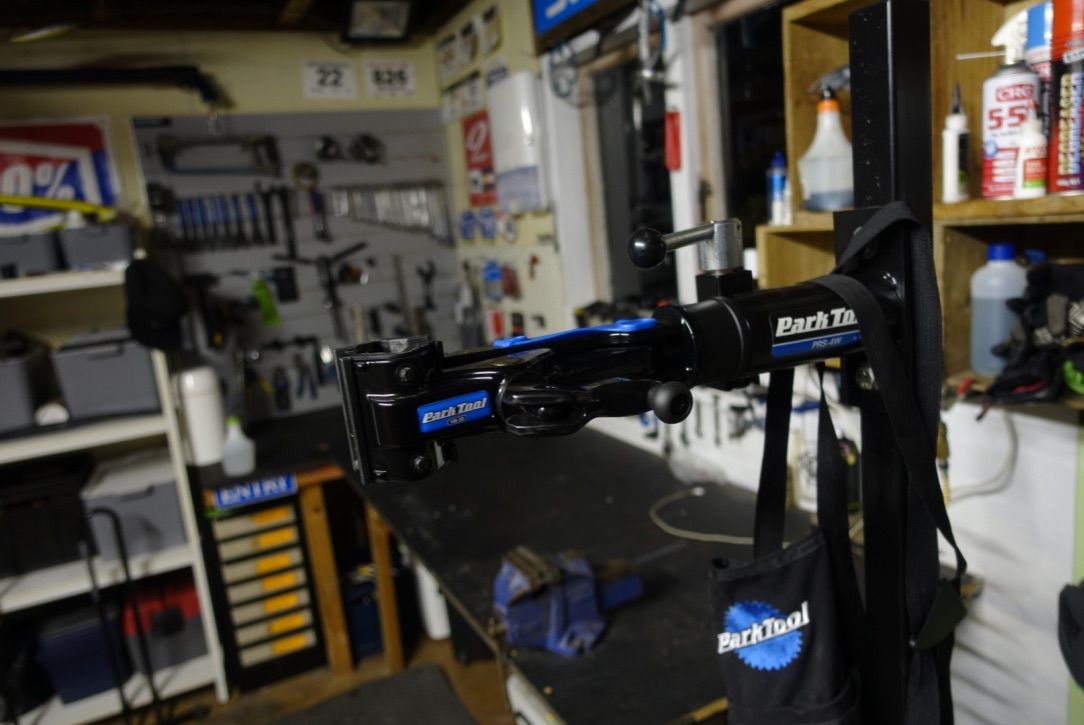 The other thing that is irrespective of route is that over the period of New Zealand's lockdown, in my small rides within my bubble, it's taught me that regardless of what bike I have, want and pine for. The freedom and bike I have is far better than the bike I don't have! And even while I have small savings, am I going to be spending that on a new bike? Ya bet your ass I'm not in the distant future until the world turns back up the right way (maybe just new shmicky bits n pieces here and there). Even then, do we really need to?
So sip that beer, ponder the above and enjoy your freedom more than you ever have.