Parallel universe - Orbea Occam M10 Ride Review
Scroll Down
Occam/ˈɒkəm/
noun: Occam
A computer programming language devised for use in parallel processing.
Take from that what you will, but parallel processing is a computer programming function which essentially means solving lots of little problems at once. My take out is really the fact the Occam is a parallel, subtly subdued and closely capable brother to the well rounded, Rallon. That said, it does seem to solve a few problems the Rallon can't so maybe the name is more apt than we think?
For 2020 the Occam, received a rather drastic overhaul in both Geo and platform which, in a nutshell, Orbea scrapped the split platform of wheel sizes, a massive change in chassis design (yes, some similarities with the stumpy), an upgrade in kinematics and a modern approach to trail geometries it desperately needed.
So where do we start? Apart from the fact the bike looks insanely sleek and possibly one of the better looking trail sleds on the current market, Orbea were quick to point out that form followed function. I guess you do eat with your eyes so to speak, but often does the taste meet the presentation?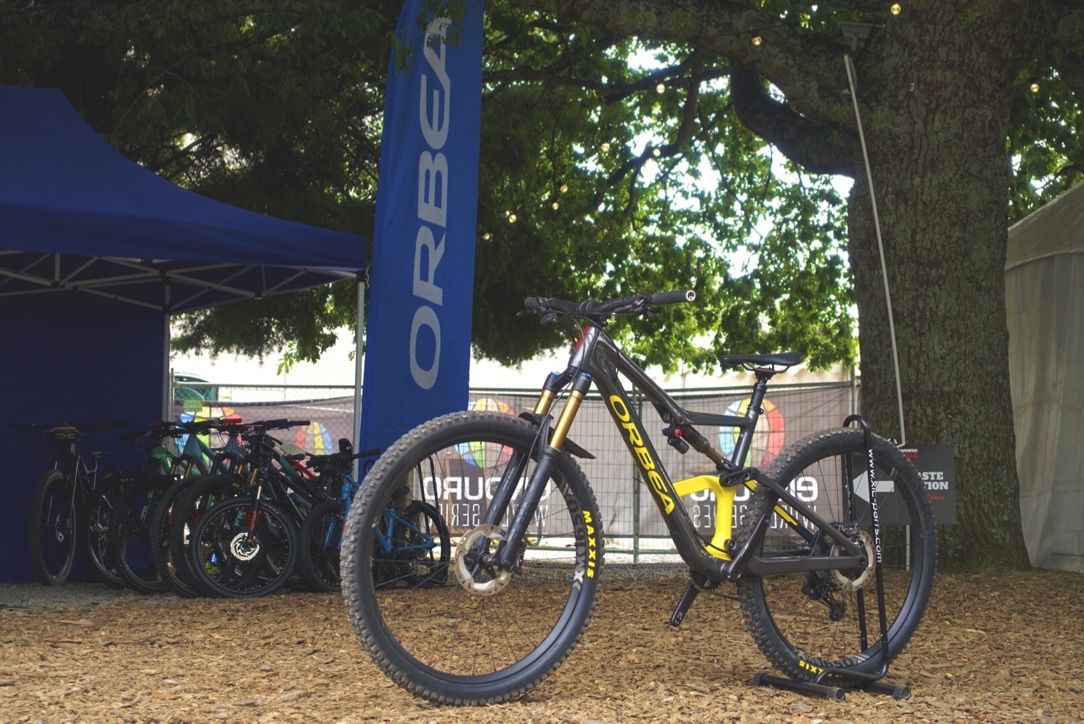 Starting from scratch gave Orbea the chance to completely redesign the Occam in a ground up process. A reduction in over 1.5º of the HA, a much steeper, on-trend seat tube angle and overall subtly shorter chain stays mean't this rendition was a global contender again. The higher travel, little wheeled variant and subdued bigger wheel version got the cut for an across-the-board set of big, market norm wheels and the entire looks got spiced up with a little Spanish flair.  
Across the models, the  Occam comes as 140 mm travel F/R bike. With exceptions to the M-Ltd frame, each M series (carbon) can be upgraded to a FOX 36 Factory with 150 mm travel at an unbelievably low rate! ($600NZD). The longer fork slackens the HA by half a degree to 65.5°, and slackens the seat angle by the same amount to 76.5°. I guess they're robbing peter to pay paul in a situation there.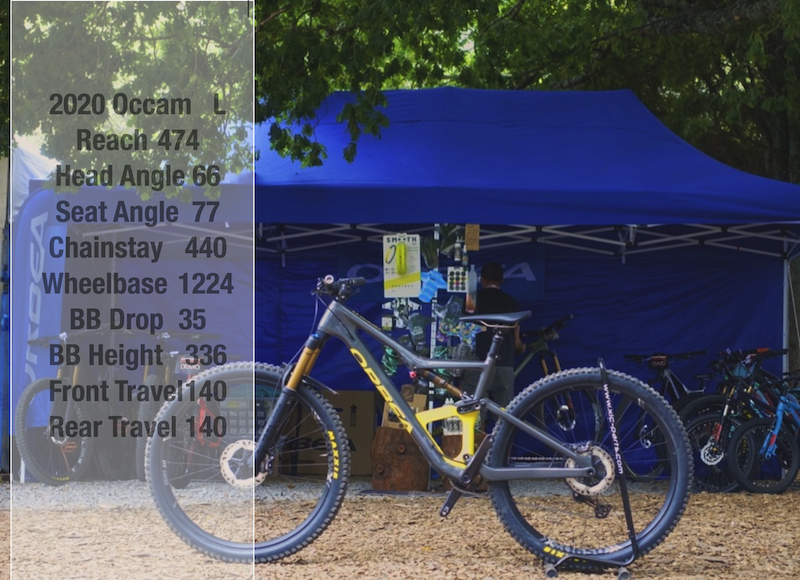 The Occam has been designed around the fox DPX2 rear shock and was developed alongside fox's engineers to tune the shock valving to really dial in the Advanced dynamics rear kinematics. Orbea stated that the rear kinematics were given an overhaul and aimed at a day long steed vs a deep in travel mini Rallon. we'll touch more on this later.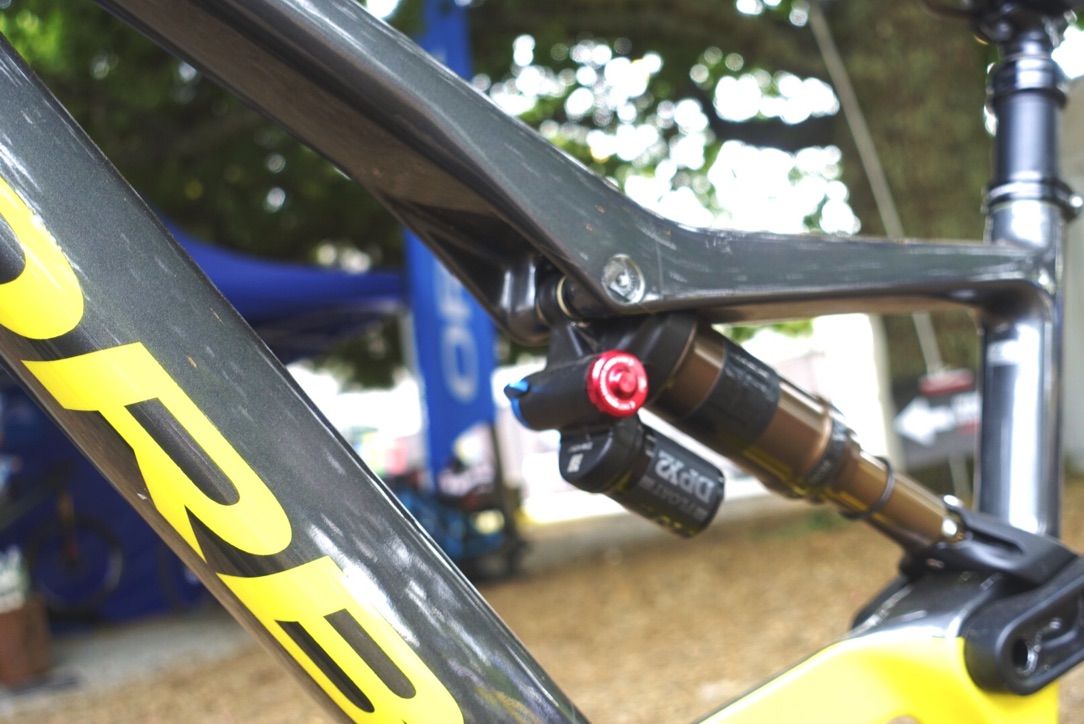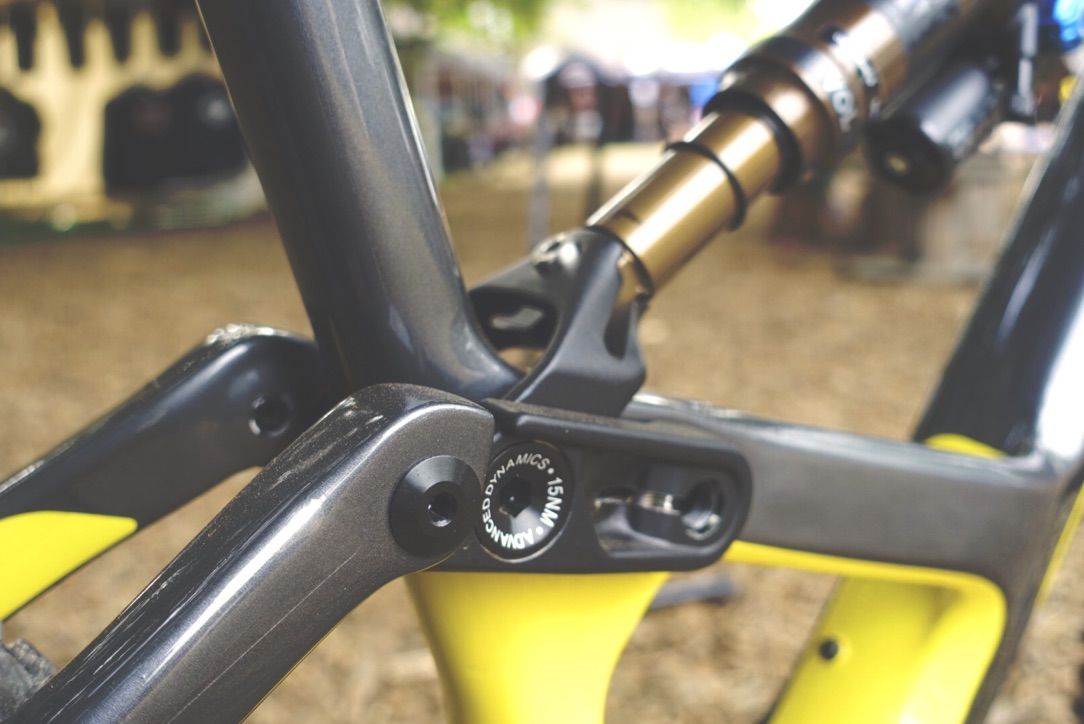 At $8799 NZD, this model (M10) comes well equipped with shimano's new 12sp XT groupo, XT 4-pot brakes and Orbea's own OC2 170mm dropper post, DT Swiss XM1650 spline 30c wheels plus some other little goodies such as the Fizik seat. The major components can all be upgraded with other options at small change costs and if you're really creative, this model is also available through the MYO colour program.
Trail side
Having raced the 2019 Rallon in a few enduro events plus riding and reviewing the earlier Occam TR, I knew what to expect with Orbea bikes and have gotten quite used to their very active rear suspension platform. Again I will press that this trait isn't to their bikes detriments. Just a much different ride to most other bikes I've ridden.
Starting out on home trails, I managed to get a decent comparison with what the bike felt like vs my norm. The Occam was set up with relative ease and suspension tweaks had a noticeable affect on the top stroke of the suspension but overall, out the box the bike  felt well adept to it's brief.
One of my initial thoughts on the Occam was how high the bike feels. The Geo is not dissimilar to my Niner RIP 9 but I couldn't help but feel that I was much further off the ground then 6mm the numbers said. I can't really put my finger exactly where that whole feel comes from especially given how noticeable it is.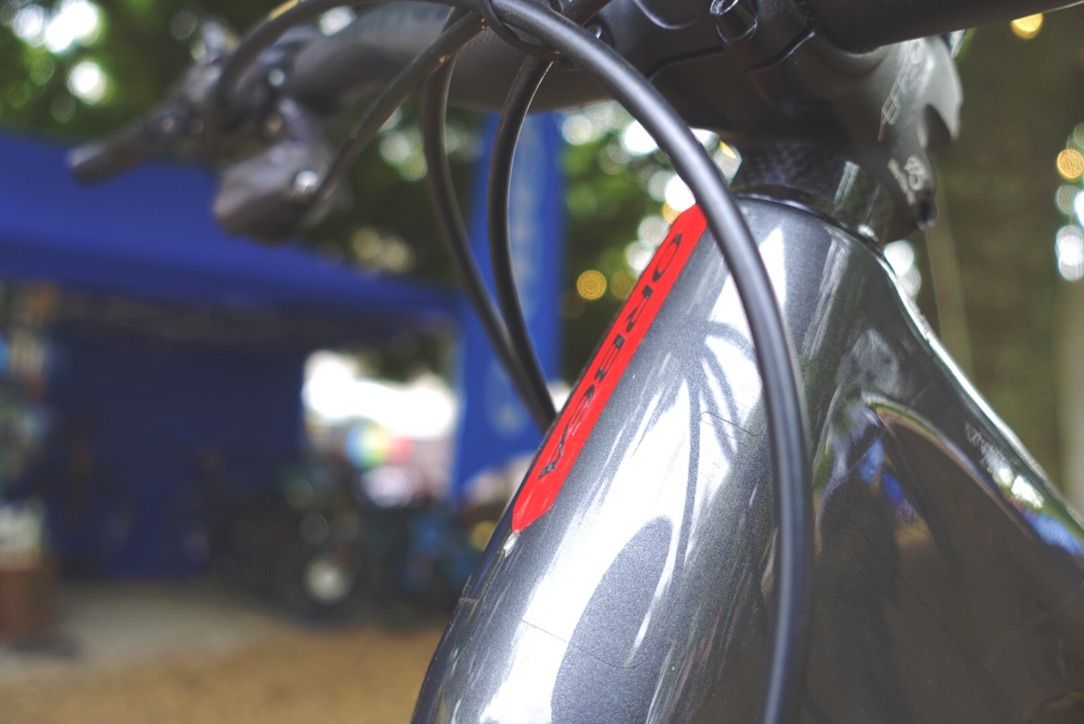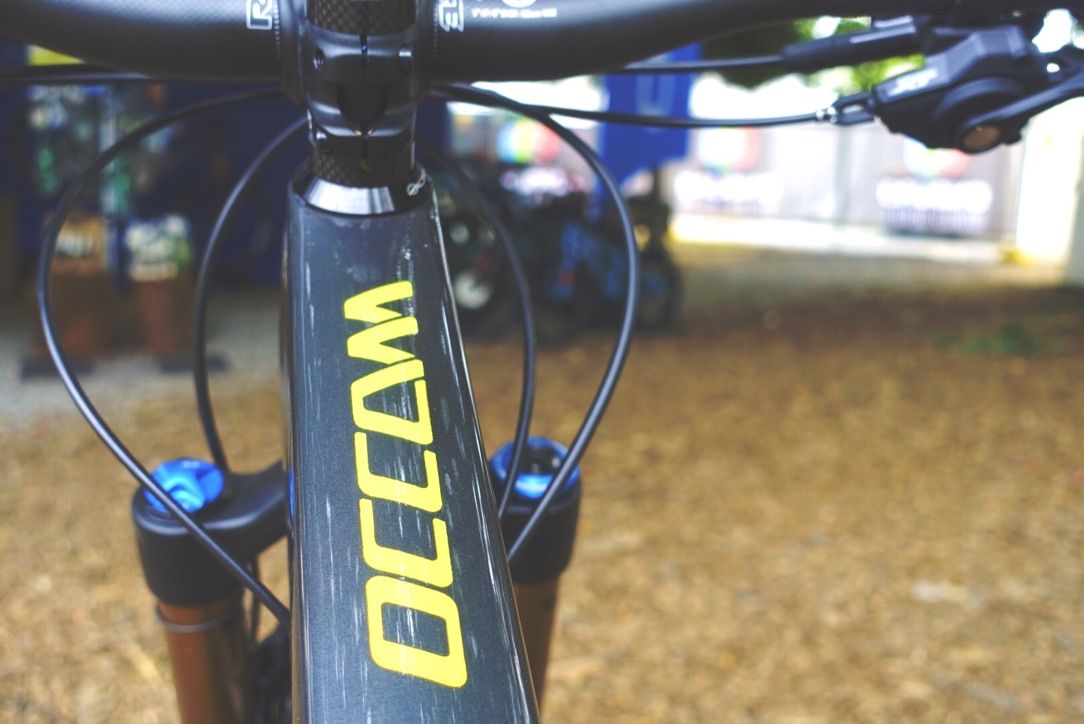 Climbing
It was obvious right from the get go that this ground up rebuild had made some massive changes to the Occam's platform. The antisquat now more pronounced and a lively sprint like climb from the rear end was finally there. I had always felt the previous rendition sat down way to easily and disappeared into it's travel while climbing. This bike was snappy and fun.
The relatively slack but conserved HA (in todays terms) allowed for the technical climbing of this bike to still be front and centre. Couple that with the steep seat angle and insanely lightweight build, you have yourself a bike that can CLIMB!
Descending
So this is where most of us reeeally make up our minds about a bike. For me it always has to be a trade off, climbing vs descending etc. so come to the point it back down part, I need to keep my self grounded sometimes. Don't let the tail wag the dog.
Contrary to my points just mentioned, the Occam actually descends at a really even balance point to the climb quality. A snappy, nimble 29er that punches above its (actual) weight.
Breaking that down a bit more, the bike is lite, very lite! So lite that it often means a distinct trade off for descending and big ole hucks. We must remind the reader again that this bike sits fiiiirmly in the trail category. Across the board we've seen many, many heavy hitting trail bikes that you may even term baby enduros. Make no mistake, this bike definitely is not a baby enduro or a direct reflection of its big brother. Descending is definitely much more subdued to a heavy hitter but, it is fun! Very fun!
In the descending department for suspension, and with the front end housing the 36 fork, the stiffness and steering composure is direct and precise. The fork in its factory trim and baseline settings feel like it's well rounded. The rear DPX2 performs well with a supple top stroke and supportive mid and deep stroke and the change in progression is noticeable. I definitely felt the difference in the rear kinematics from the previous rendition but with aggressive riding, you will definitely need the supplied 0.4mm rear volume spacer as the travel is easily used.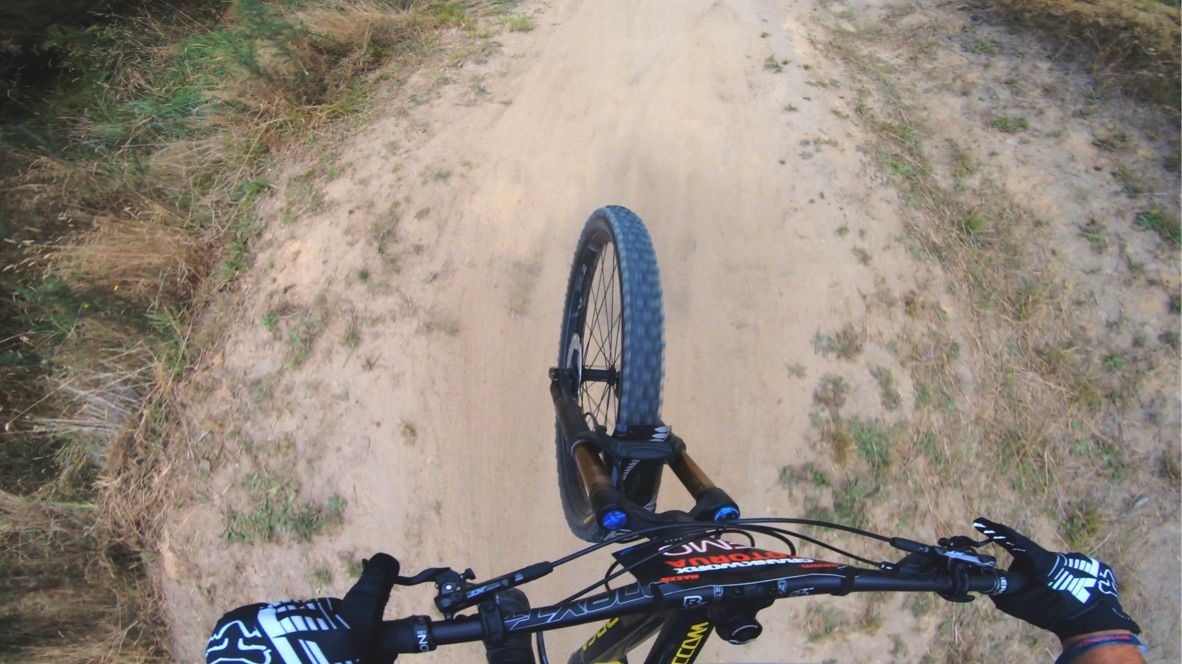 With that lite-weight build kit, the Occam surprisingly can rescue you from bad line choices, it skips and hops across roots and rocks in a much more lively manor and allows you to really play around on a trail you might normally plough down. With its shorter wheelbase,  you definitely get the distinct feeling that when it gets really rowdy, you do have to reign it in a little and ride with a bit more finesse but the more I rode it, the more I liked it.
Overall
So what's the real low down of the 2020 Occam? Does it solve multiple problems at once? I think so, yes. Some may argue that the cost is right up there at $8,800 NZD for this model but fact is, look at the spec's. A 36, top spec Fox fork, XT components and drive-train, quality wheelset and a free modification of colour ways (like this one) should you choose it. The finishing details are to the normal impeccable standard that Orbea always provides with small touches like the rubber chain-stay protector, down-tube cover and stealth internal routing meaning this is no production bike.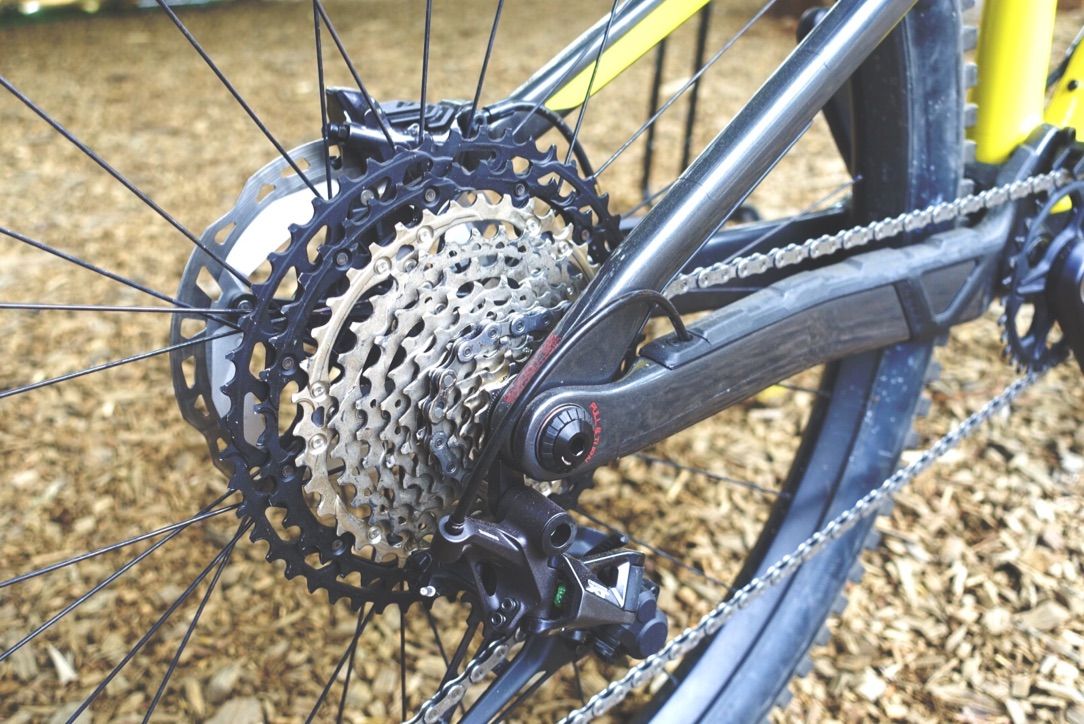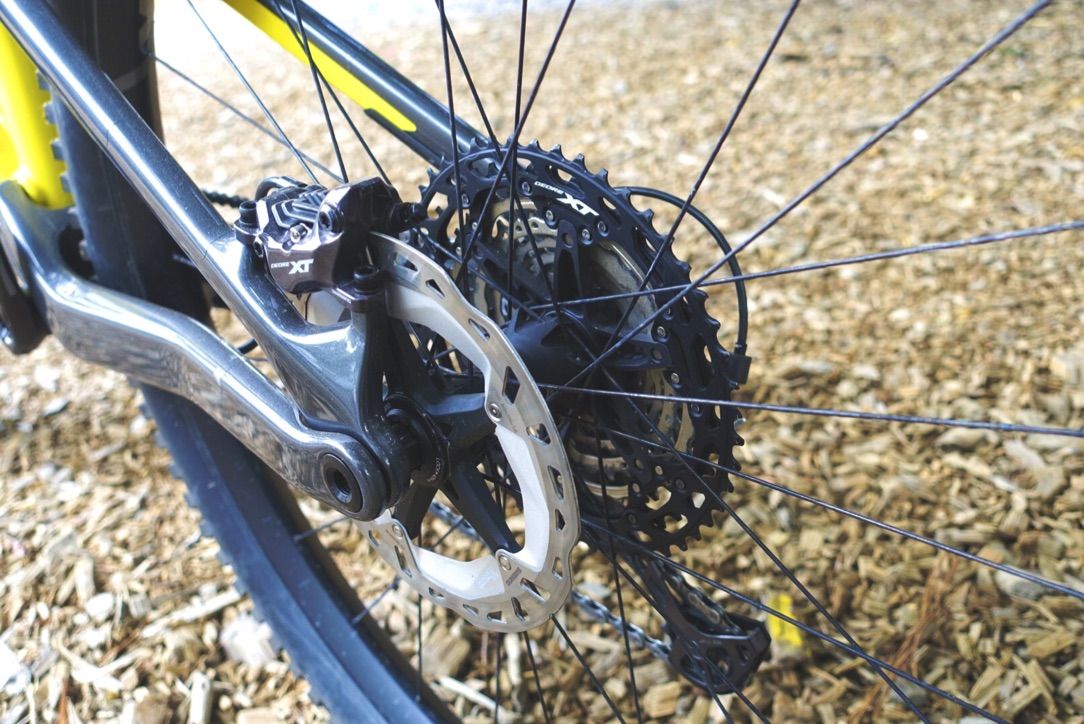 The ride from the Occam is best summed up as playful and spritely and will amaze many riders. I for one feel I would be better suited to the Rallon but I can't say I didn't have fun here. For a trail steed that is alive, climbs well, descends with fun in-mind and keeps you smiling, don't go past this as one of your choices for bikes this year.  
Many thanks to Brian from Northride NZ for the loan of this bike over our extended test period. If you're in the market for a new orbea then follow this link here to get some information on where to score yourself a demo ride or purchase one yourself.