In an edition of Mountainbike action some decades ago when I was a pubescent teenager, I had a long lasting article about SORCA (Squamish Off-road Cycling association) stick in my mind. Squamish, essentially a small industry, nothing type town, had formed a group of some fairly passionate trail builders who met regularly shaping the future we all have come to know and learn that is Squamish. A bustling adventure mecca an hour out of Vancouver.
For as long as I can remember, this mystical, small nothing town plagued my mind and as technology grew, my social media feeds added to that widespread plague. The desire grew like a teenage boy akin to his first, second and third base encounters and an itch formed that needed to be scratched.
Finally, knocking on the eve of turning a decrepit and unrelenting 35, my life long goal to ride the natural loam and granite infested trails came true.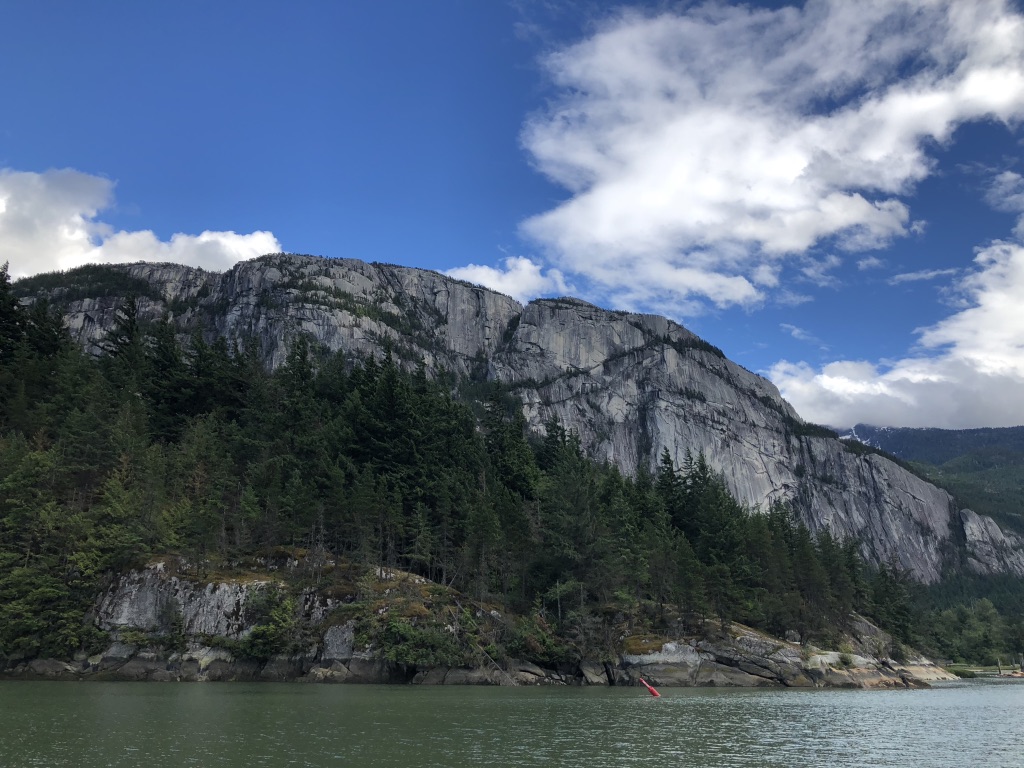 With a brief stop-off in Vancouver while en-route home to NZ from a Europe work trip, the cards fell into my hands with an extremely well placed national or Canada Day giving me two days to explore a small section of BC and what I can now confirm, the best trails and location in the world.
Problem was, where do I go? A few facebook forums and eager googling later, I soon was pointed in the direction of guiding to enable the full potential of my short trip through the rabbit warren of trails.
With two main options for guiding, Ride BC jumped out to me the most being a MTB specific guiding service with the other option being spread between a few adventure disciplines. This is not to say they don't offer a good service also but I felt the sole MTB provider was bound to find me the trails I pined for.
After a flurry of emails to James and a confirmation of dates, he quickly had an understanding of what I wanted from the days service. Natural, loam and a touch of granite please! Oh, and a bike!!
Fitting in with another awesome couple from California, Win and Kristy, we made our way to Alice Lake, a reasonably well known riding area about 10 minutes from the centre of town. I had managed to hire a Santacruz Hightower LT from Corsa cycles, One of James' partner companies who offer high end bike rentals so I was heavily in full grin mode at this stage and mildly apprehensive about what lay ahead. You don't need to go far on youtube to find trails synonymous with what Squamish is well known for so getting an insight to what you are up against, wasn't exactly hard.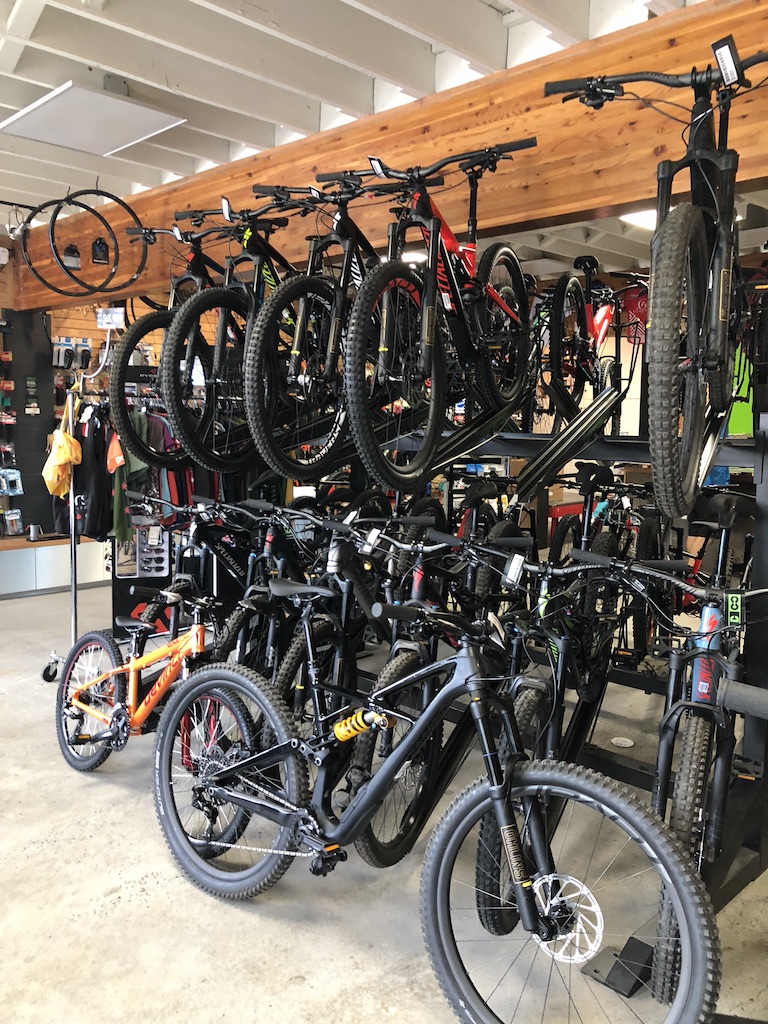 Heading out on the trails, it was immediately apparent that James has a larger passion than most. As well as being a Guide and pretty well accomplished rider, he is also an avid trail builder with his work well known in the BC area. This passion quickly encapsulates your mind for the days adventure with a calm but enthusiastic manor discussing his trail builds, the future of the sport and the tides of change he's seen over the decades.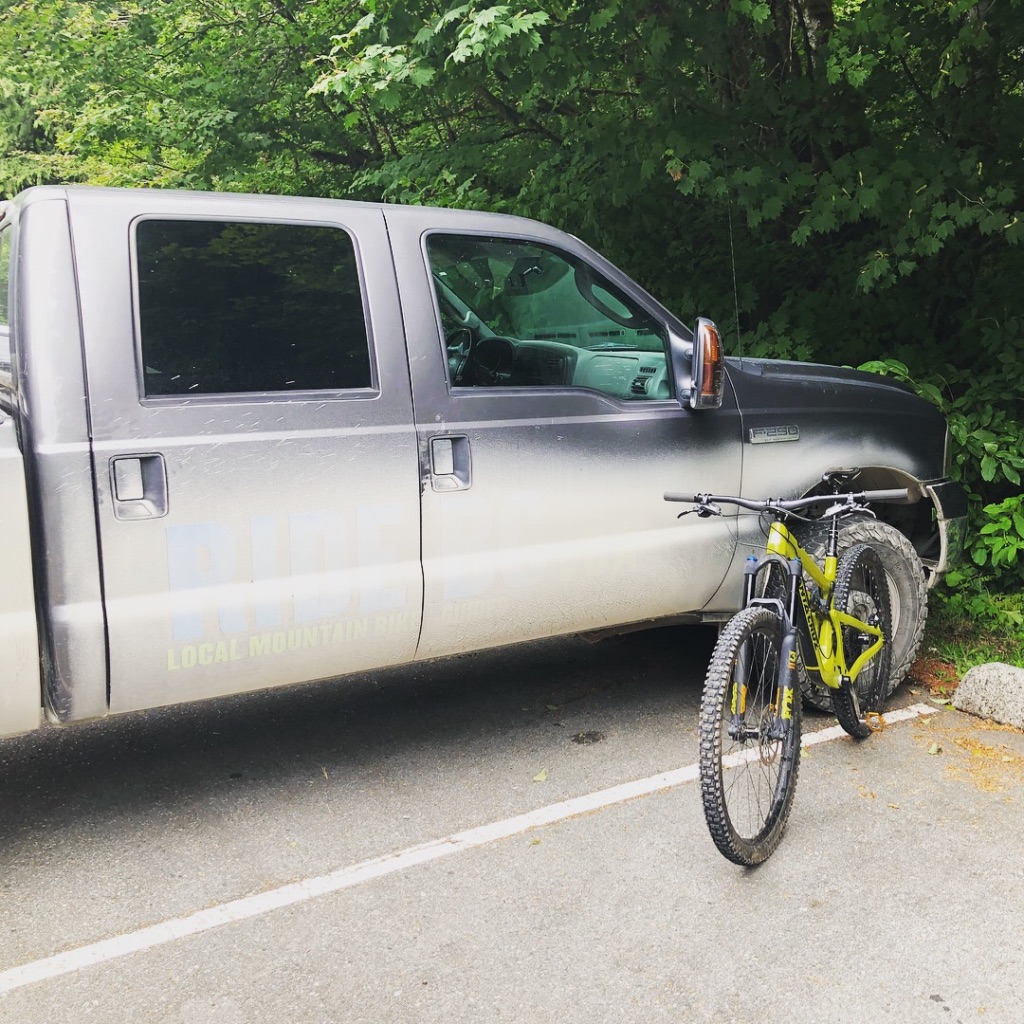 Starting out with a foreign bike, piles of jet-lag and a set of lungs that struggled, I managed to gasp my way to the top of what would quickly become one of the raddest trails I had ever ridden, Rupert. A single black diamond descent of granite, loam and extremely well placed tree roots. The feeling I had riding that trail that day was a foreign feeling to me which reinforced the fact I must continue to push my riding, find new trails and enjoy each feature more.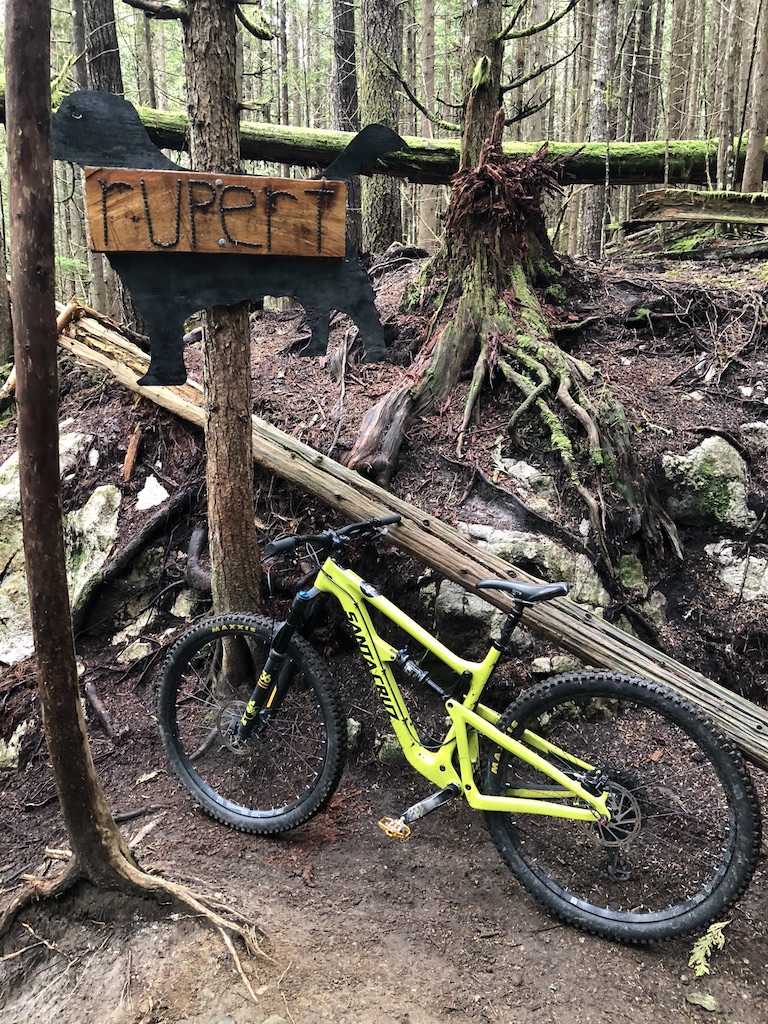 Under the watchful eye and direction of James we took the time to scope each major feature, plan a line and execute it (mainly because we had to). This is something I haven't done for I don't know how long as more often than not, we seem to be in such a hurry to ride the trails we are so familiar with, we don't really challenge our abilities like they once did.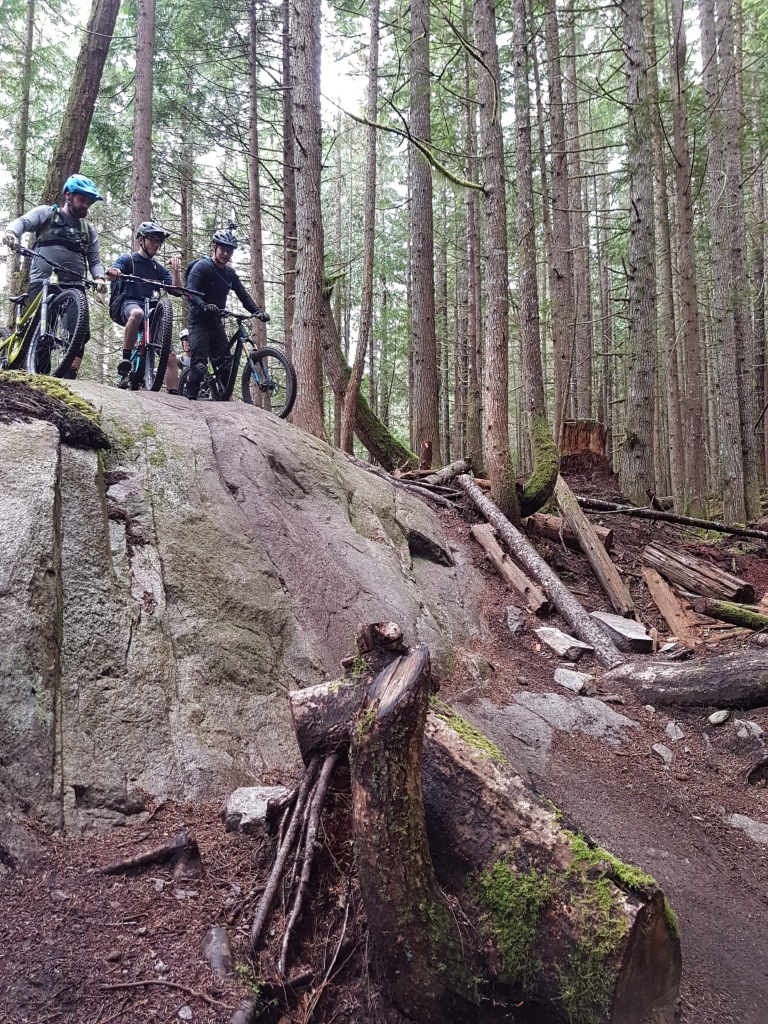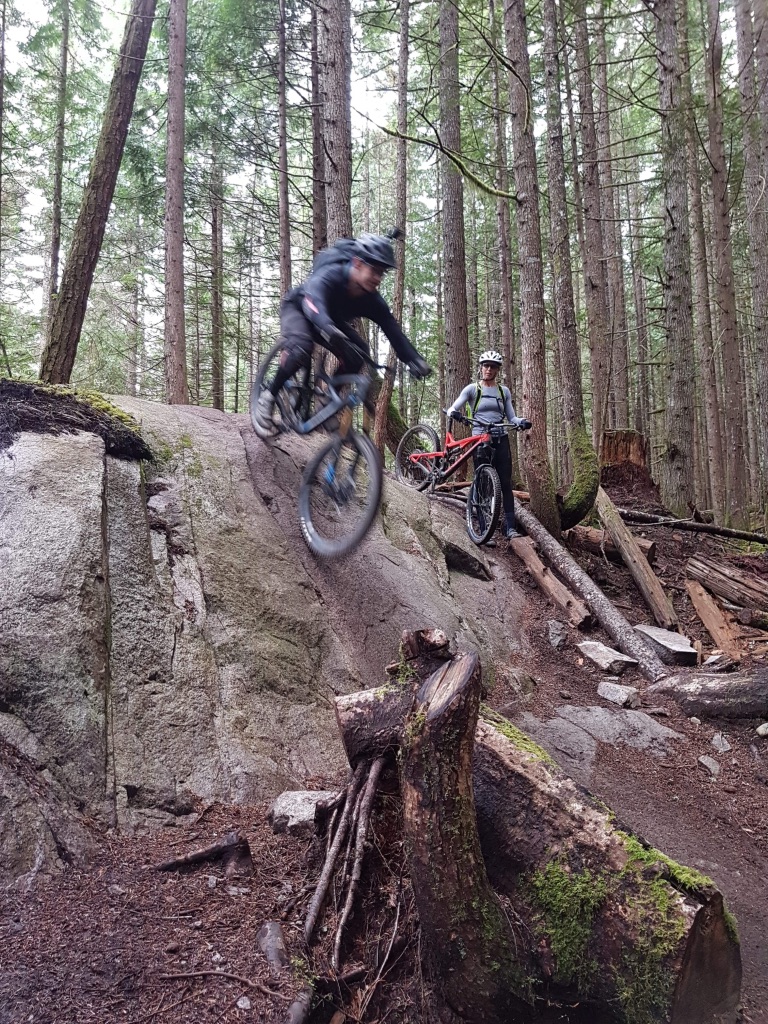 Riding trail upon trail of insanely shaped and planned, limit pushing and shriek evoking trails, the Squamish riding quickly became an unmatched beauty of modern riding I've never been privy to. With tree roots, rock slabs and art like lines, each trail has it's own unique twist and signature specific to those who built them. I'd like to name my favorite but to be honest, this article would likely run my web developer out of space.
To be honest, I've struggled to accurately sum up my day as the epic proportions in which I experienced with James surpassed my expectations. Which by the way, were at some pretty massive preconceptions. I always knew the riding was going to be amazing but it was the total package which took first place. The company, the patience, the absolutely perfect layout of trails suited to exactly what we asked for and the Canadian hospitality mean't for one pretty memorable day with aching cheeks from smiling.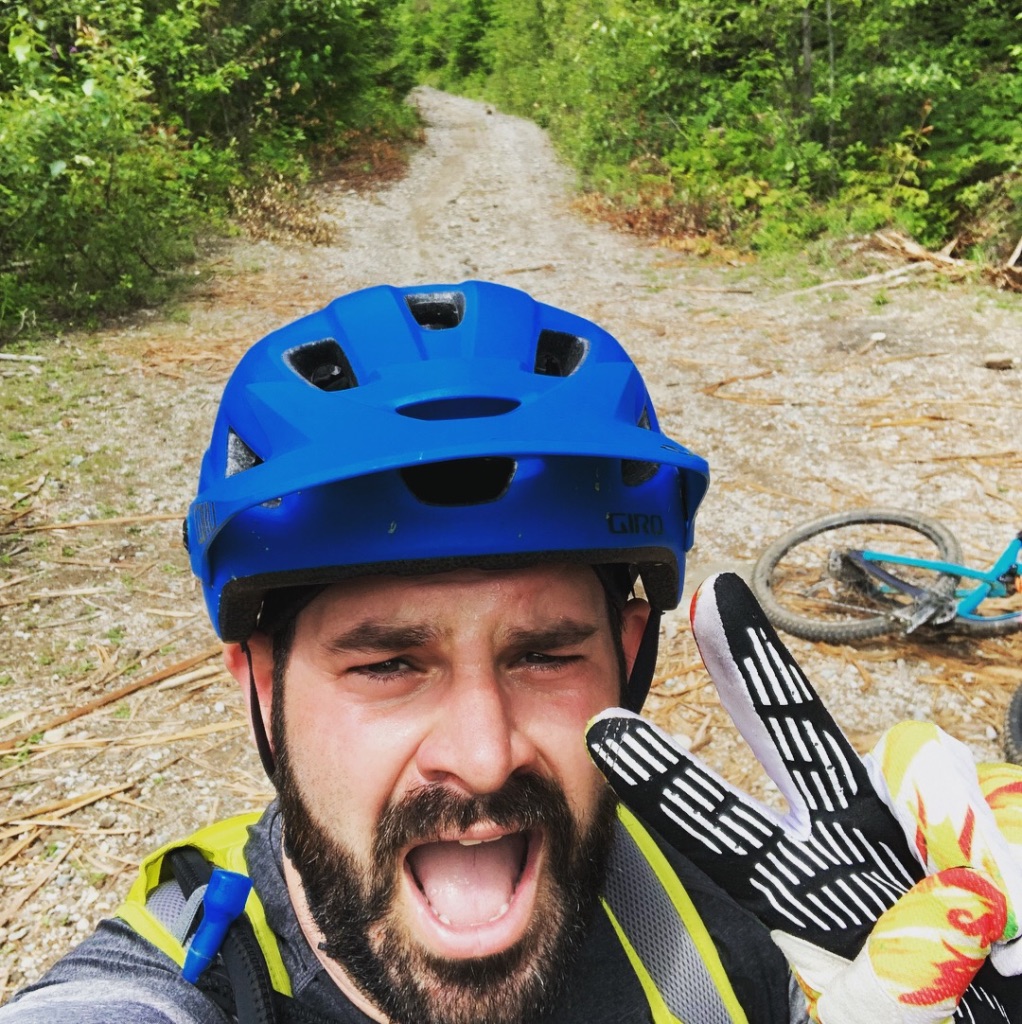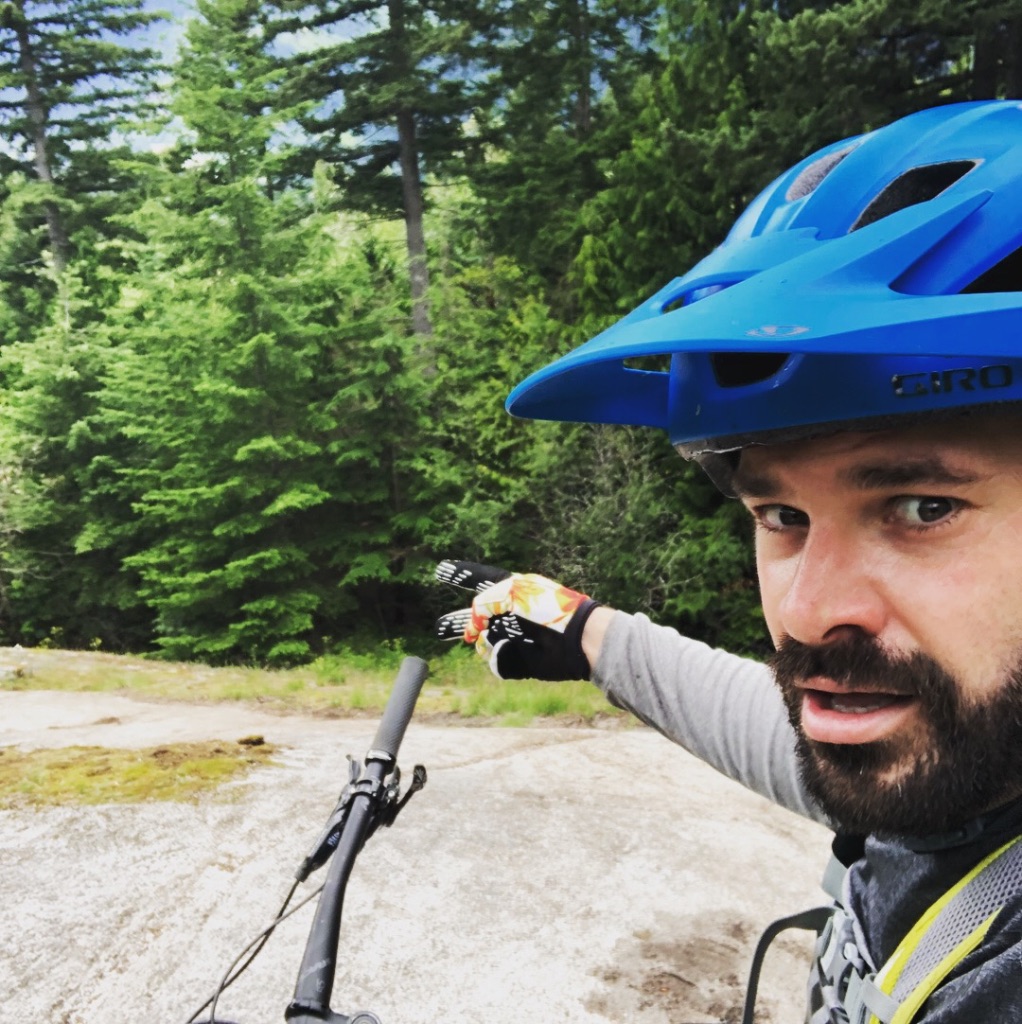 Ride BC is a name that'll ring in my mind for a very, very long time coming and under James leadership, it's easy to see why they are Squamish's number one guiding service. Believe me when I say, I'll be using them again some time soon. If you're planning a trip to the northern reaches of the world and want to get the most of your Squamish or BC riding experience then I highly recommend James and Ride BC to take care of your childhood dream like mine.
As for the beaver tails? Well lets just say my stomach enjoyed these a fair bit and my waist line, not so much......