Marin Pine Mountain 1
Marin's all new Pine Mountain series is taking hardtail trail riding Back to basics and equally to the next level with the latest fad of plus size bikes storming the global bike market.
For those not in the know, a plus size bike is similar to a Fat Bike but is based around production wheel sizing giving the plus size models a 27.5"+ or 29"+, super supple and curvy, spongy tyres on tubeless-ready rims.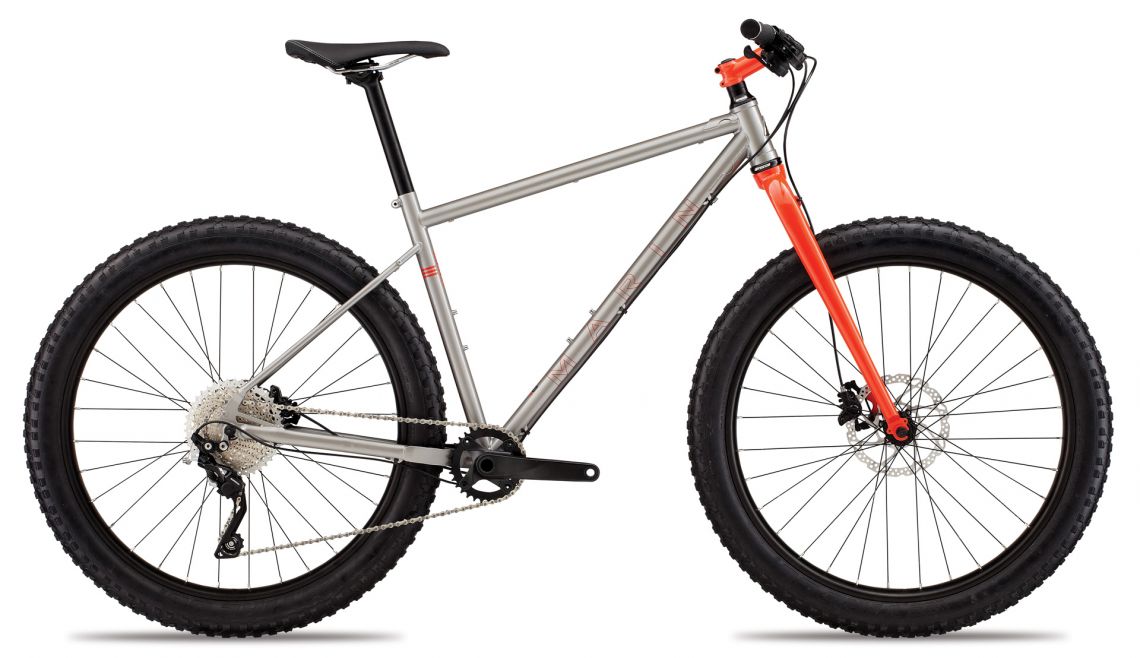 Why such big tyres you may ask? Simple, in layman terms, they are designed to cushion your ride while running softer pressures offering more traction and allowing a rider to not kiss the dirt as much in mud/sand/snow.
Now these tyres are meant to roll fast, grip anything and bring a different experience to rigid trail riding but i'm guessing my butt, legs and lungs will be the true test as to what Marin claim in their all new design and style.
In the cockpit, The Pine Mountain is well equipped with Mid level SRAM componentry and an enormously-low climbing gear giving this bike the ability to scale a vertical wall like a mountain goat while the hydraulic shimano brakes give this bike adequate stopping power on white knuckled descents.
The best thing about this bike is the retro inspired decals, the steel frame and it's bare bone elegance.
The 4130 butted, chromoly steel frame and fork have an aggressive geometry for powering through rock gardens and clearing technical climbs. However, being miles from any pro elite specification of rider, my powering through rock gardens will be scaled back to a gentle stroll at weekend warrior pace enjoying a few leisurely breathers along the way to talk smack and catch my breath with the lads.
The bike retails at an affordable $1300 NZD and for the purposes of this review was kindly provided by Mybike Whangarei.
Be sure to keep up with our Twitter and Facebook channels for part 2 - Ride review of the Marin Pine Mountain 1.
#######All images copyright Marinbikes.com