Marin Pine Mountain One - Ride Review
You've just turned 12, it's 1995 and your parents finally buy you that 21-speed, shimano equipped mountain bike you've had your eye on for the last year or two.
Finally, you can get out on the trails and truly be bucked and bounced around with true grit and guts in an evolving sport you so desperately want to follow....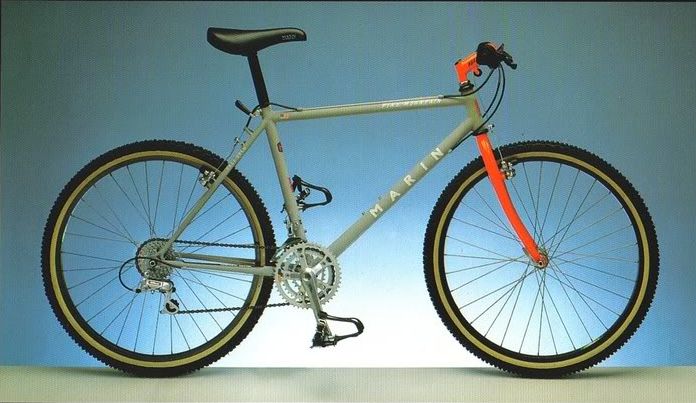 Fast forward 21 years and the feelings are quite similar. A strange, excited apprehension surrounded me leading up to heading out on my favourite local trails on the fully rigid, 30th anniversary, plus-sized Marin Pine Mountain One, kindly supplied by Mybike Whangarei. It has literally been years since I have ridden anything without suspension on any form of off-road trail, so it was safe to assume my back and overly suspension reliant body was pondering the hurt and pain it was about to endure.
Once I had changed the pedals to my trusted SPD's, adjusted the seat post to my desired level and taken a MASSIVE uneducated guess at tyre pressures, I was off into my first trail. To Begin, I forgot all about the fact that the bike was rigid as I climbed my way up the access trail of my local park with 100% efficiency and relative ease with the latter taken very liberally.
The Pine Mountain, tipping the scales at 14.7 Kilograms, climbed with the traction of a full suspension, the power of a single speed with the skill and control of a hard-tailed, race bred carbon missile.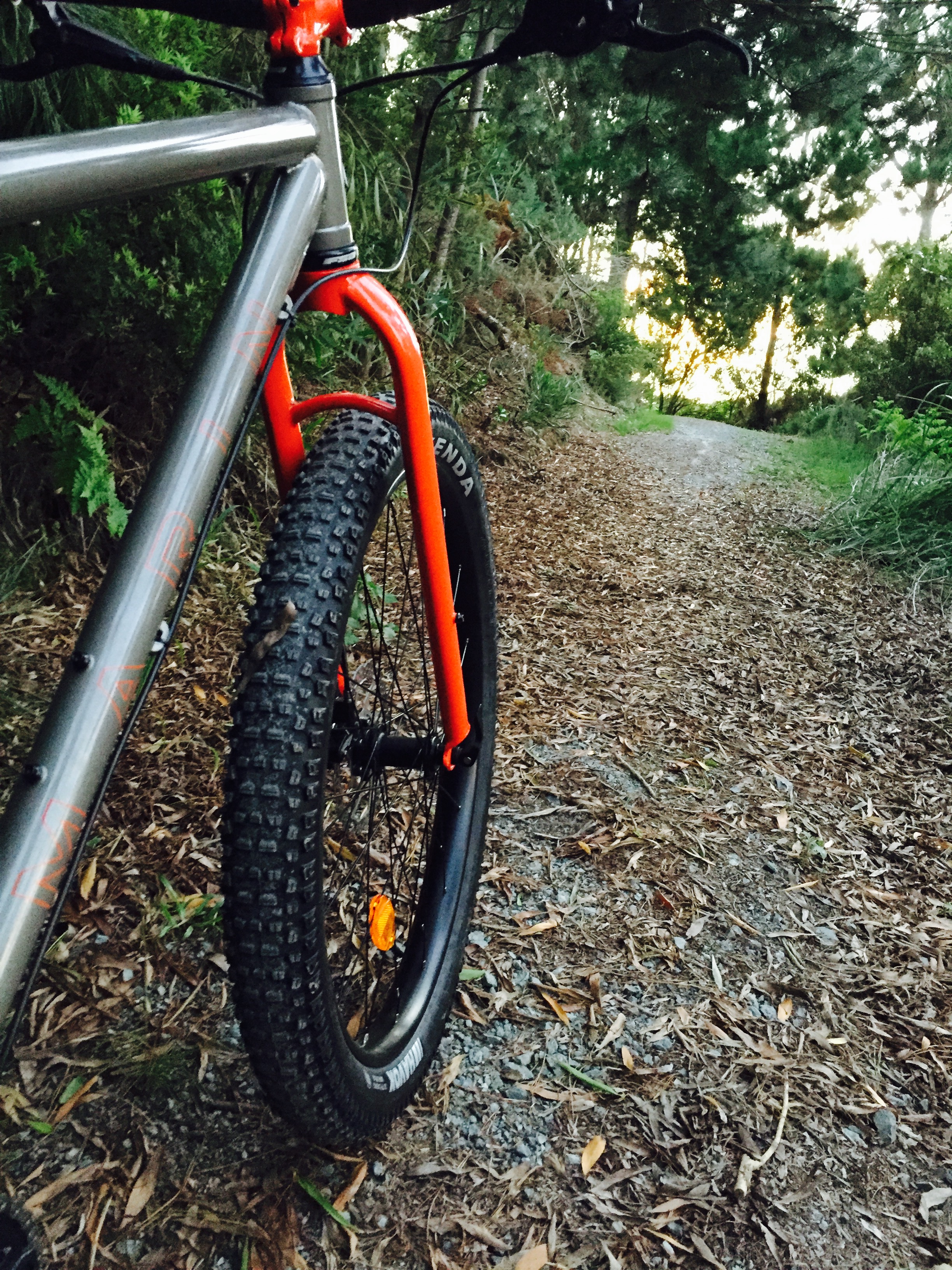 From the top of the park I then had multiple options,
A. Rest and take photo's while grinning
B. XC trails while still grinning
C. DH trails while partially grinning and grimacing
D. Turn around and go home and make the rest up?
Naturally, option D. sounded great but being a true hairy legged mountain biker I proceeded to complete the above options in order.
Heading off into my first, rugged XC trail, I noticed the plus-sized tyres came into their own offering much more forgiving results in uneven terrain and exposed root sections. In areas where my dual suspension carbon 29er would normally create unrest in the steering department, the Pine Mountain seemed to tackle them head-on in a show of marksmanship that I haven't felt in a long time.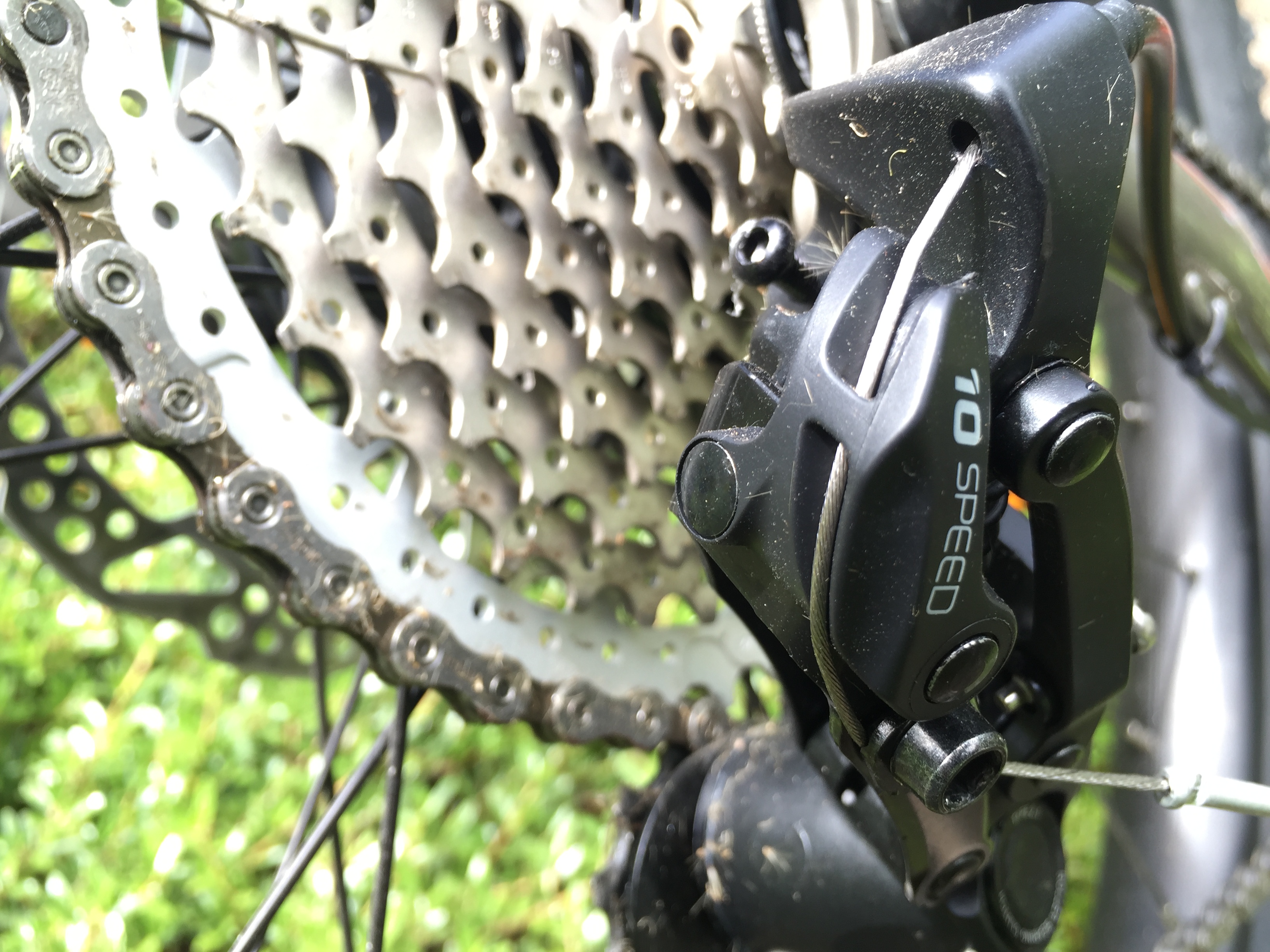 Now, you may be thinking the inclusion of a DH trail may seem a little overly ambitious? Well the true reason for the DH trail was to test the bikes true climbing ability as claimed by Marin so what better then to tackle a rock garden, near vertical drop and rugged rooted sections in reverse of the stereotype.
The performance of this was out-standing and had me boggled as to how much traction it really had while maintaining control and direction. The ability to climb on the back wheel over large rocks was a testament to curvy fat wheels hugging the harsh obstacle. Much like my body in a lycra clad cycling suit, it just doesn't happen, so to break this norm was a massive positive in the bikes overall characteristics.
In the descents, the white knuckled expectation didn't come, sure you had to be active in the saddle and naturally have some form of skill to avoid certain obstacles but the fact was, it descended with a positive feel, brakes that worked and were adequate for the bikes limits. The stiff front end aided to the descending speed and control in which you could push in places while the tyres offered some reprieve from the bouncing and bucking over rougher sections.
To summarize, the true review of the Marin Pine Mountain One will really come down to the individual user and what makes you tick. For me, the bike brought me back to the true essence of mountain biking and had me grinning continually from ear to ear.
For an off the-shelf bike it was one of few I have ever ridden that required little adjustments to feel comfortable enough to ride a level close to what you know while re-opening your mind as to why we really ride.
Affordable, Simplistic, bare boned fun.