You don't have to have been following me long to know that I absolutely love the slim, elegant lines of a good ole steel hardtail. My biggest disappointment has always been the lack of modern, Savy and aggressive geo.
With the aggressive hardtail market currently in full trend mode, the adoption of modern, enduro style geo has taken itself front and center to most major steel builders (and other lesser known brands) with only a handful of players doing them justice. Of course many major brands are building aluminum aggressive hardtails too, but yeah, nah, they're Aluminum.....
One of these notable brands is Stanton bikes out of the UK. With a fairly wide array of steel hardtail and  a full suspension frames, you don't have to spend very long on their web-store to lust over them... Options of Titanium, Dual suspension, Aggressive and mellow Geo's show Stanton is not a narrowly focused bike brand but more a complete cult of steel bikes.
After striking up a review deal with Matt from Stanton Bikes NZ, an absolutely pristine triple butted Reynolds 631, switch9er frame was on its way to me to throw together with a spare build kit I've had lying around for days like these. Matt did caveat the delivery with saying "I guarantee you I won't be seeing this frame back....." Given this is a long term ride review, you can put 2 and 2 together and we can tell you right now that Matt wasn't wrong.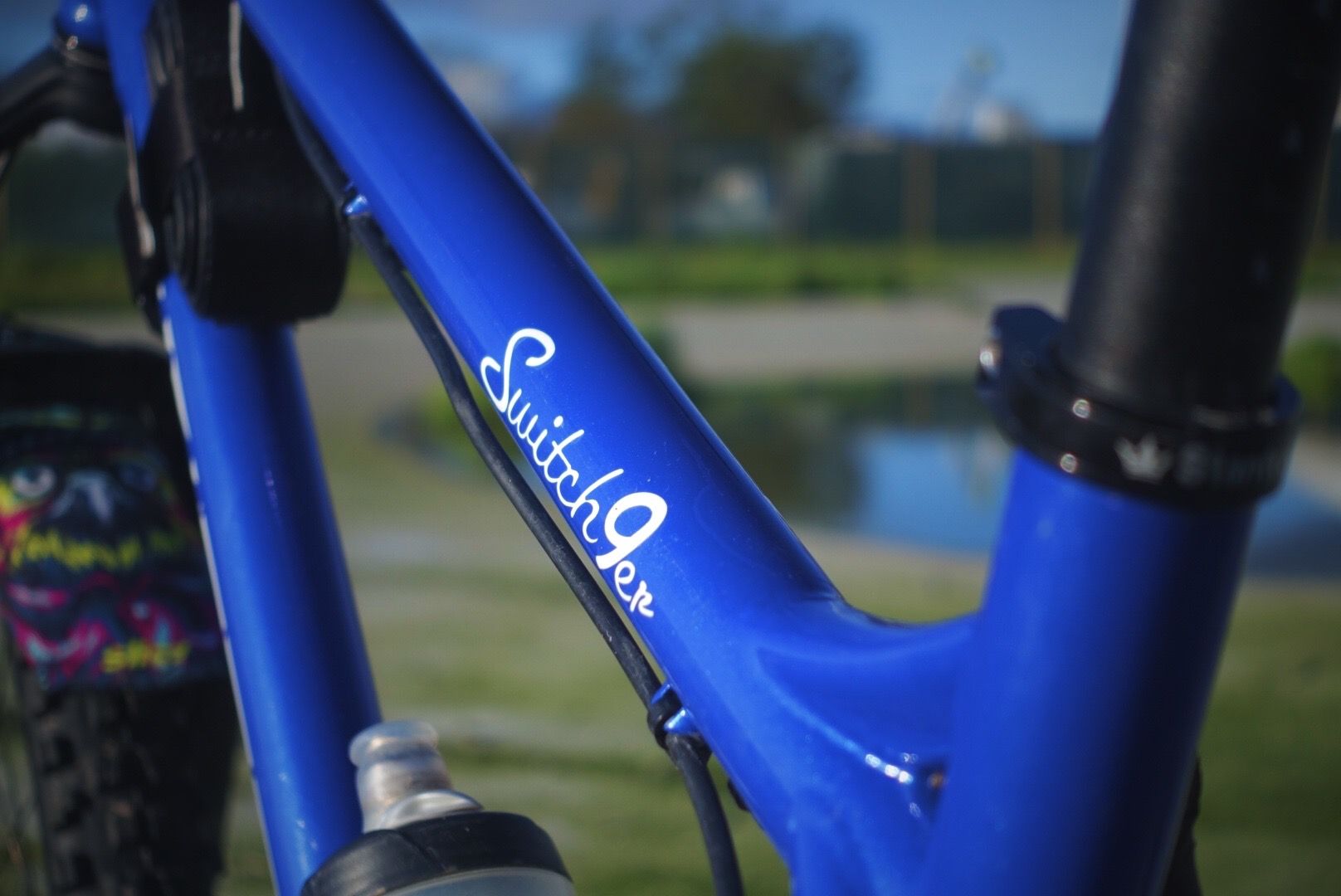 With the unboxing, there was a few important things of note. 1. The frames workmanship is absolutely pristine! Tidy welds, tidy tube forms and no major trouble areas of witness. 2. The paint, oh the paint! And this one is only a standard colour so the imagination wonders about custom options (we'll get to that). 3. The weight, for a long (very long) hardtail made of steel, the weight was very reasonable for a frame in this pedigree. 4. There's some pretty snazzy little CNC bits and pieces being the replaceable rear dropouts to more or less any axle size and the lower yoke which gives you masses of room for ample rear tyre clearance.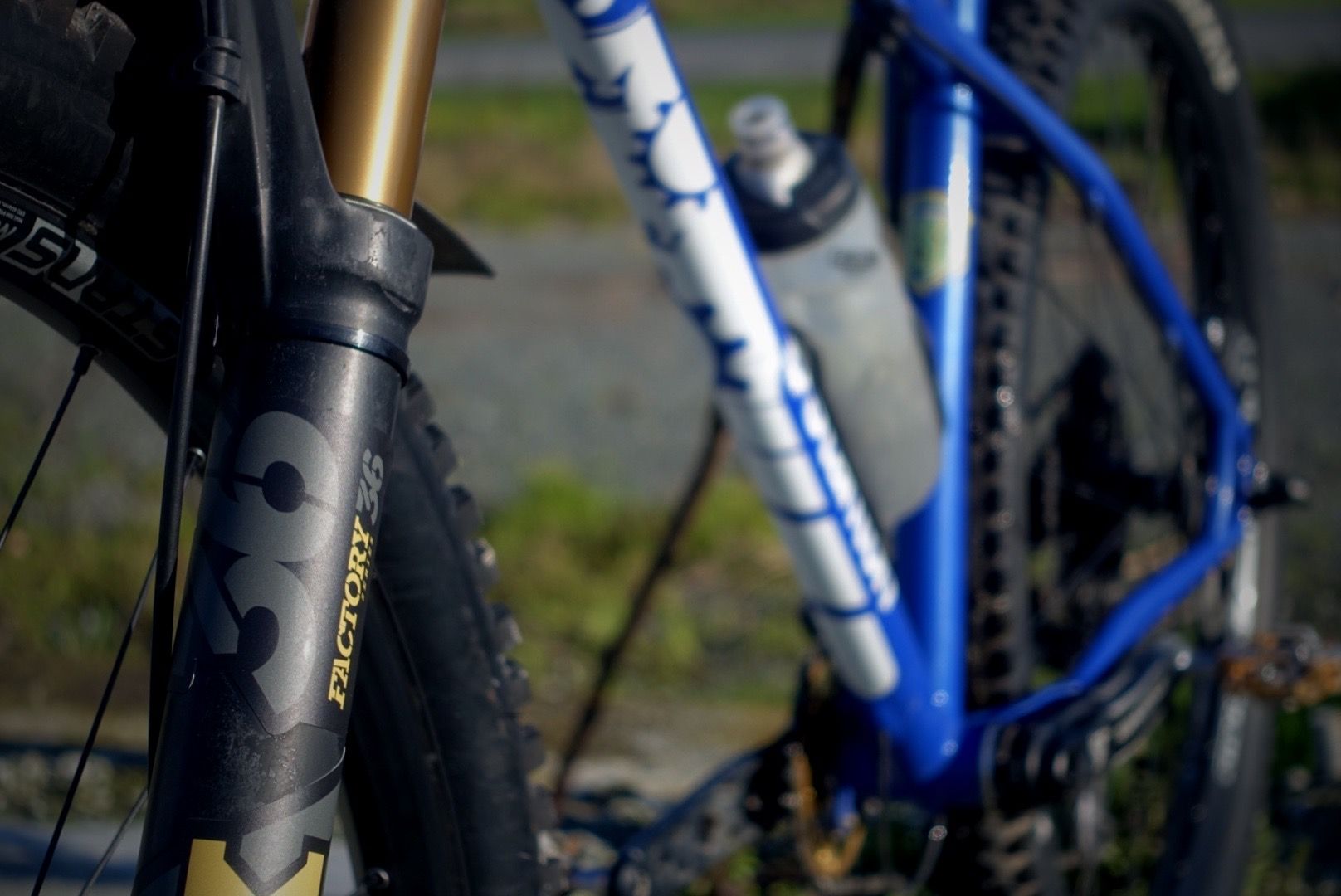 In my build kit I opted for a set of Saint 4 pots, 203/180 rotors, some Flow wheels, a Fox 36 factory 160mm fork with vorsprung kit (which is a hardtail favourite for me), Carbon chromag cockpit and a GX Eagle/Raceface drivetrain. Weighing in at 14.8kg I was pleasantly surprised so perhaps function was going to follow form?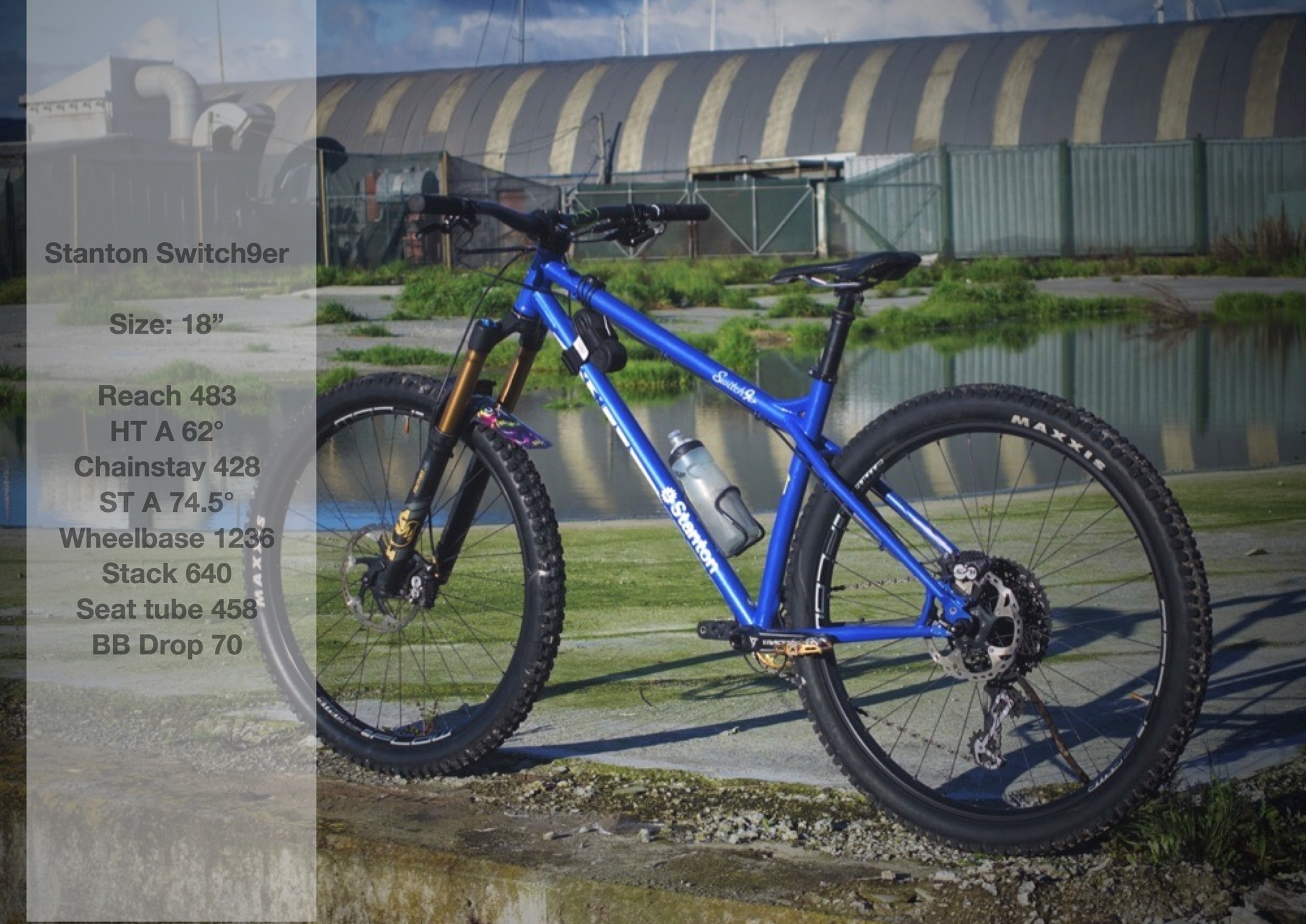 If we dig deep into its numbers we see a modest reach at 483mm in the large frame (two options of size) with a healthy, long 1236mm wheelbase matched to a super snappy short 428mm chain stay length. Static head angle with this fork sits at an eye watering 62° but also means for relatively slack seat tube angle. These modern numbers firmly place this bike in what most normal people would class as enduro or super aggressive trail categories.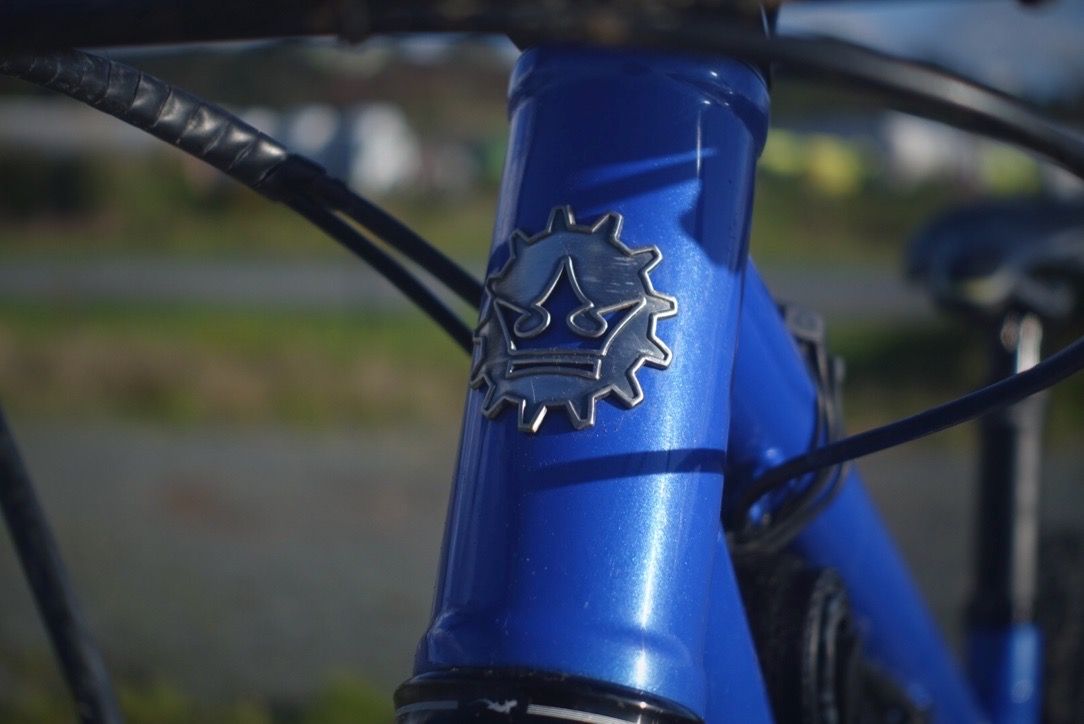 The good
Well where do I start? Ok worth breaking it down a touch.
Climbing:
Given its length and slackness, most people would consider these aspects a deal breaker in this department. What you'd normally see is ghastly wheel flop, horrendous turning circles and a tendency to want to cause quite an arduous climb. In actual fact the climb was quite reasonable which I think is attributed to its short chain stays and the bulk of your weight being relatively central of the BB. This meant maintaining enough bar weight to get some steering was still there while being able to pirouette around the rear wheel on sharper climbed turns.
The seat angle could maybe be tweaked a degree steeper if the bike was designed around running a larger fork, but at the extreme of their recommended fork size, I found the seated position to be pretty bang on by way of feel.
Descending:
This is where you let the brakes go and grin! I first thought that with the bike airing on the over-forked side of things, it might be a bit cumbersome for the bulk of the trails I ride. What I did find though was install it and you'll use it. Knowing I had an extra 20mm to what I normal ride with a hard tail, I found myself searching out more features trail side and even riding lines subtly more aggressively than I would normally. The best part, the bike has an absolutely poppy and playful feel to it yet makes a strong point of reminding you how balanced it is. Manuals,  My best half ass middle aged man effort at whips and an all round exciting demeanor meant that even though the switch9er is an enduro, huckable sled, it's still diverse enough to be a seriously capable and fun all round hardtail. The lack of dive from the front end is noticeable vs many other hard tails so this was strongly encouraging. This is clearly due to its static HA with the choice of fork I have of course, but at full travel I'm still massively in control.
Composure, yes we all know this is a common term thrown around in bike reviews. This is however, not a term you may use on something without rear suspension... In fact, it's very rare you can have a hard tailed bike that has some composure when it gets super jenky. But the Stanton does! The way I read it, is the wheelbase is so long, that by the time the hit from the front wheel gets to the back, the front is settled and recovered meaning the rear wheels path is one of a single, unaffected axis. The bikes ability to not upset itself is second to none as often you find with hard tail riding, the rear wheel is one of continuous heavy hits that cause much more unrest than you'd often like.

The Bad
Well not a whole lot here to be bluntly honest. The biggest gripe I had (which is trivial) is the lack of cable bungs or glands for the dropper cable routing. The entry and exit points exposed itself to water ingress from either muddy riding or washing and considering it's English heritage, we thought they might have taken more care here.
The other small gripe we have was the Stanton branded rear through axle often worked its way loose. This was fixed by a tool tightened variant however and since then we haven't had any issues.
The Bottom Line
Fact is, this bike is Rad! seriously Rad! From the moment you first sling a leg to the moment you hang it back in the stable, I guarantee you will enjoy your ride. The beautifully hand crafted, triple butted Reynolds 631 turns heads and wins hearts and the ride quality is something Stanton have absolutely nailed. The price point is extremely reasonable ($1399 NZD frame only) for a bike in this pedigree and that rounds out an overall fantastic performer. Add to that budget a little extra and you can have your frame arrive in either a raw finish or a complete custom elite or super elite colourway option capping off an aggressive hard tail that wholeheartedly meets the brief.
Many Thanks to Matt Freeman from Stanton NZ for showing us the light!