Now it's no secret that Orbea's R5 Rallon is a class beating, powerhouse bike in the enduro market. Having taken top spots in a few unofficial and official shootouts across various media streams it stood out as being the best, but the fact still remained, how does it really ride?
Given the lack of dealers and importers here for Orbea in New Zealand over recent times (until now), it's always been one of those pipe dreams us south pacific riders pine to fulfill. To say we were excited after we had the leash let go and an extended test of one of these machines was an enormous understatement. Absolutely #Frothing!
Northride NZ is a small import and distribution business out of Northland New Zealand and is run by a passionate mountain biker and adventure junkie, Brian. Brian had an itch that needed scratching after being a previous owner of Orbea bikes many moons ago so felt the time to import these bikes and add to his portfolio of products was now. With an already impressive inventory of stock of Rallon's, Oiz, Occam and laughey, Northride are one to watch in the ever evolving bike scene here in NZ.

Waiting with baited breath, we received a call from Brian one afternoon saying the fabled 5th rendition Rallon had been delivered to his warehouse and were ready to be assembled and ridden. The impressive part, not just the one either! Around 8 headed out to their proud new owners across the country and 3 Rallon stayed behind...
Choosing from the large M10 with upgrades or XL team with fox X2 coil was no easy task but thankfully either decision was surely going to be a good one.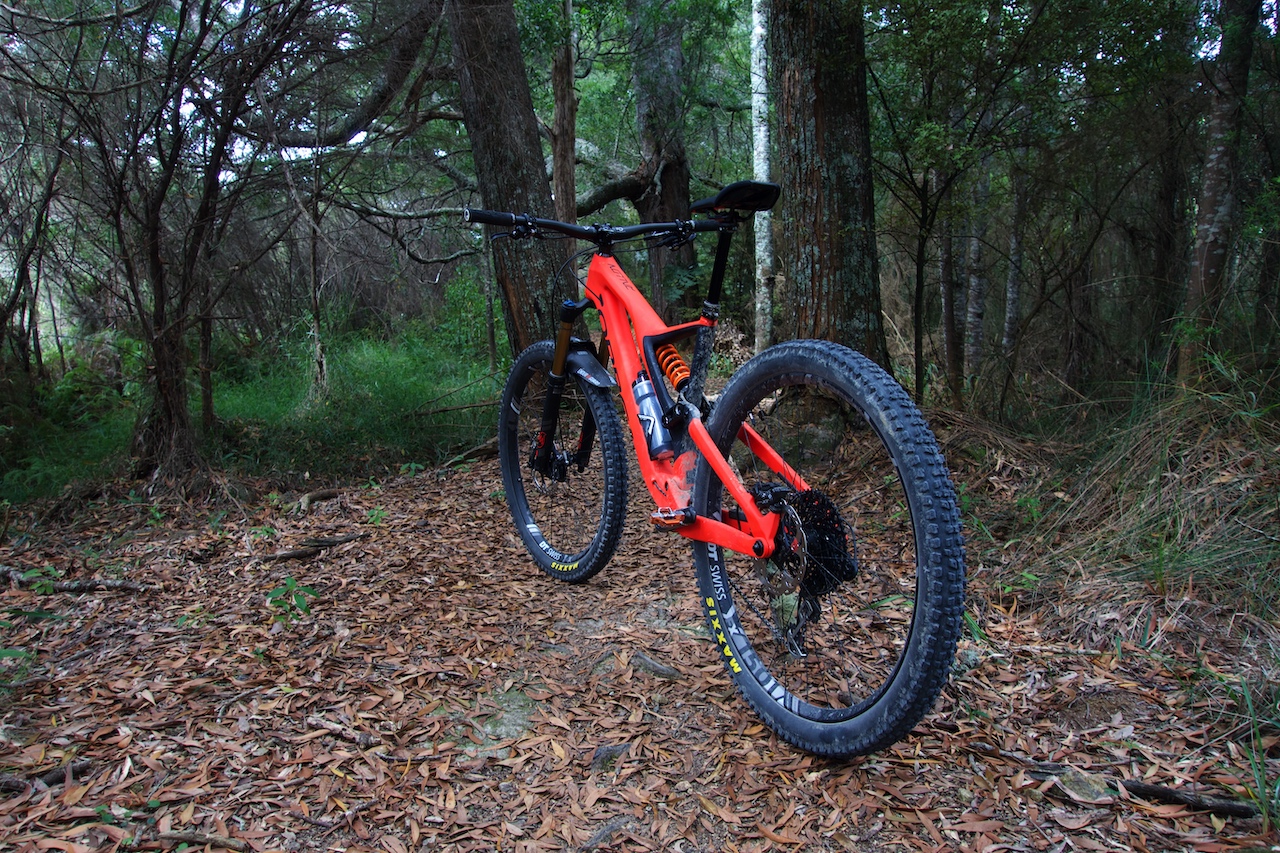 Now for those rock dwelling folk who don't know the Rallon or what makes them stand out, I'll do my best to brush you through the spec's. The Rallon is a short chain stayed 29er, enduro categorized bike with some conservative (in modern terms) but well trendy geometry. An easy to adjust flip chip enables a .5 degree HA adjustment between 65 and 65.5 for park vs all day epics with an accompanying on trend 75 degree seat angle. Moderate reach numbers tame the Rallon at 455 and a 611 top tube length in the Large variant and all models are running a reduced offset (44mm) fork. All topped off by a free colour and paint customization program available on all Orbea bikes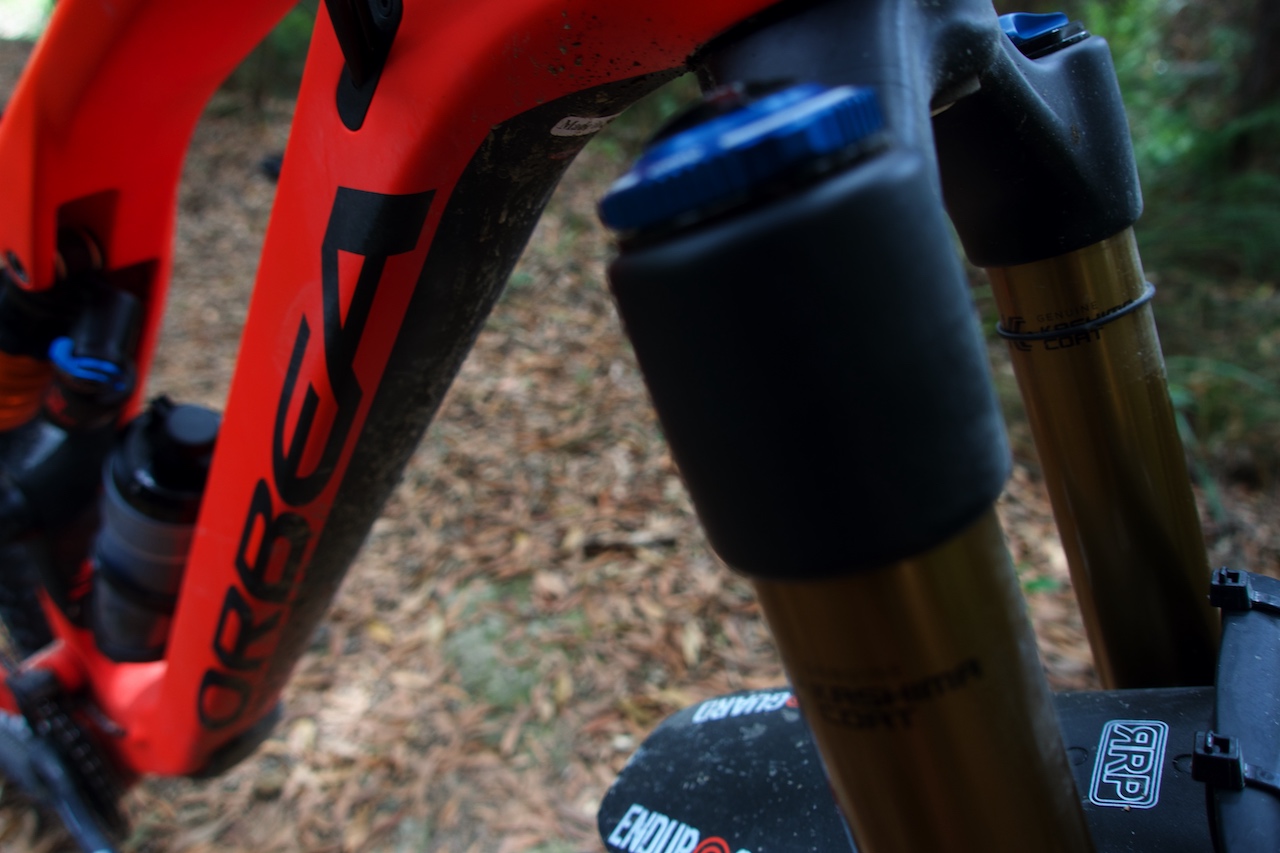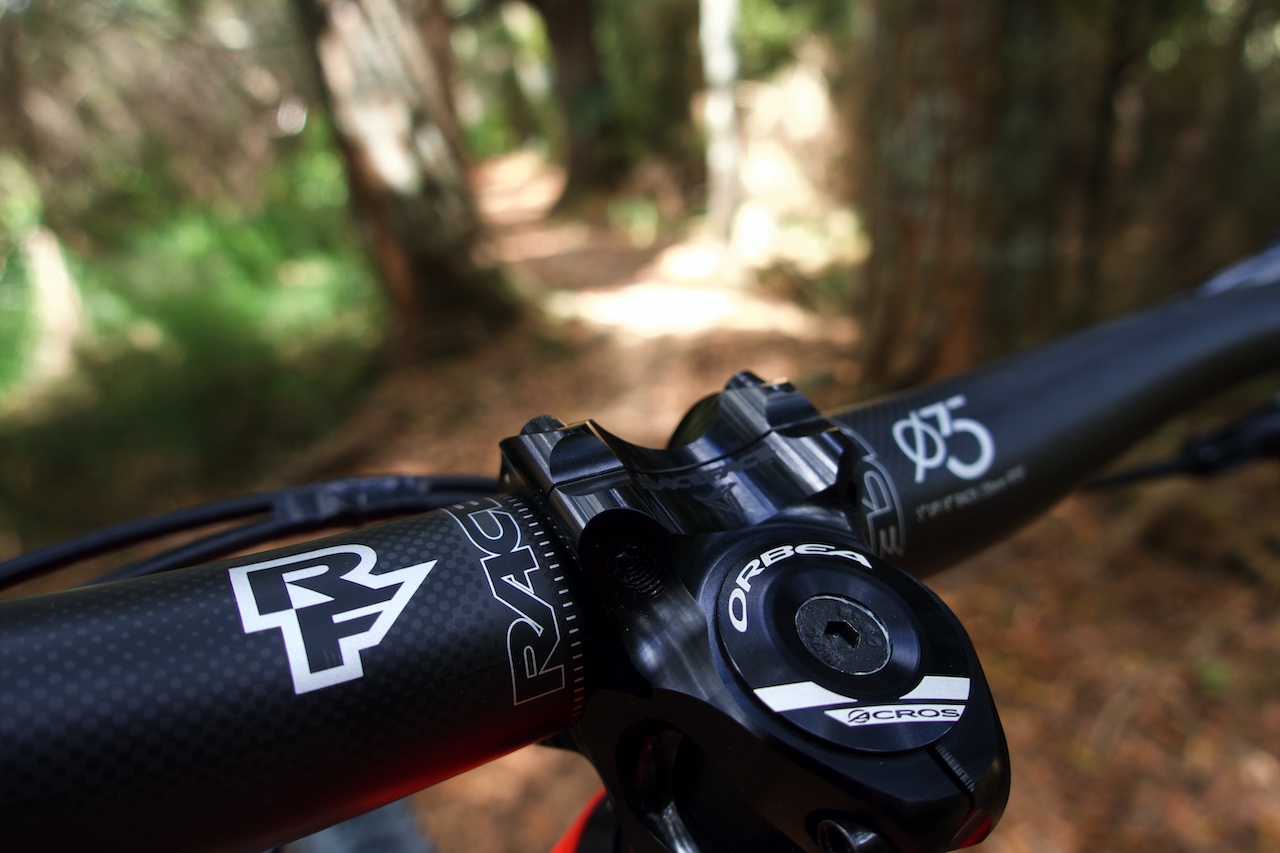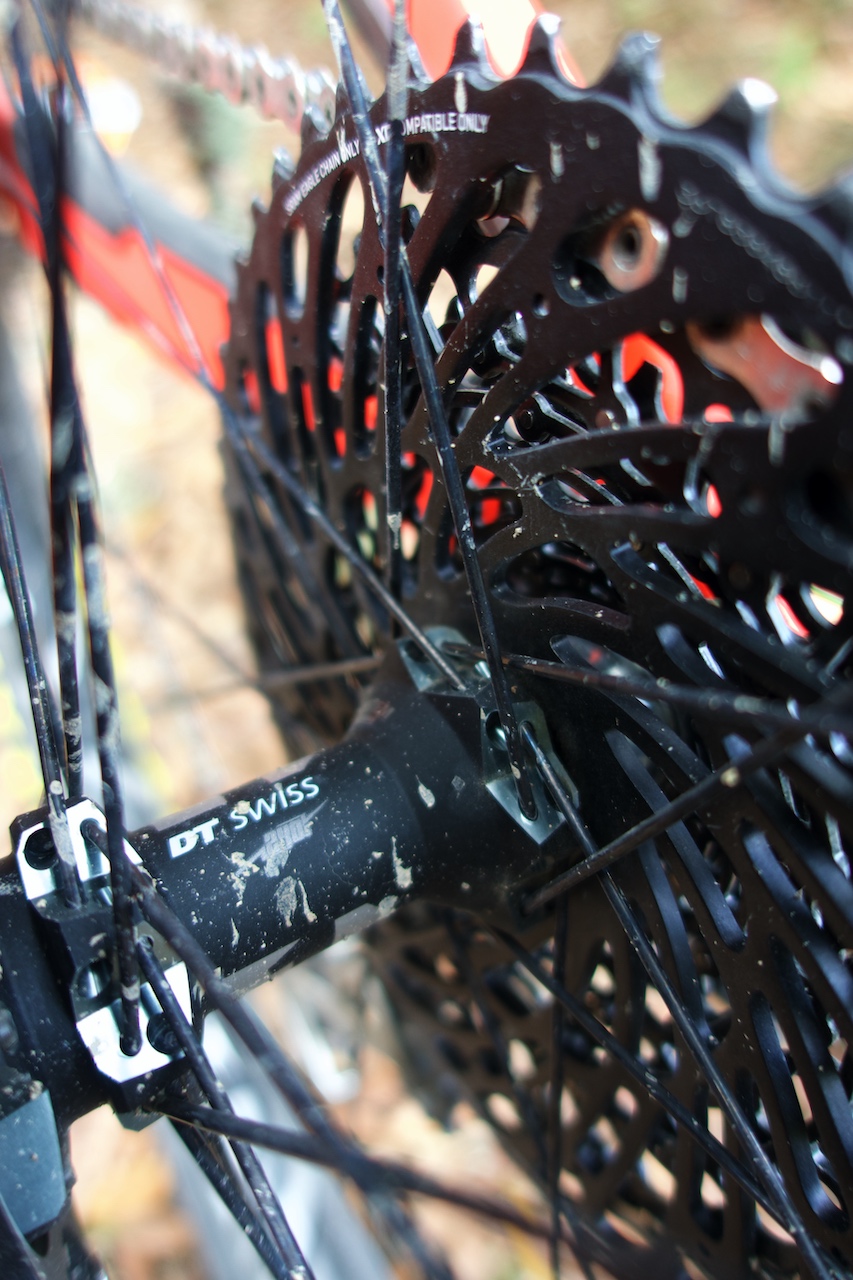 With an Asymmetrical frame design showcasing an offset rear shock, the bike sure stands out not only on paper but in the flesh too. Again, Orbea have made no shortcuts in the looks and finishing department and have created a burly looking, heavy hitter that still sports a finesse and subtle elegance. Specifications were bang on for what you'd expect from the top end version with a factory 160mm 36 FIT 4 shock, DT-Swiss DTE-1500 wheelset, XO1 eagle and XT 4 pot brakes. Obviously these bikes are not for the faint of hearted or budget impaired....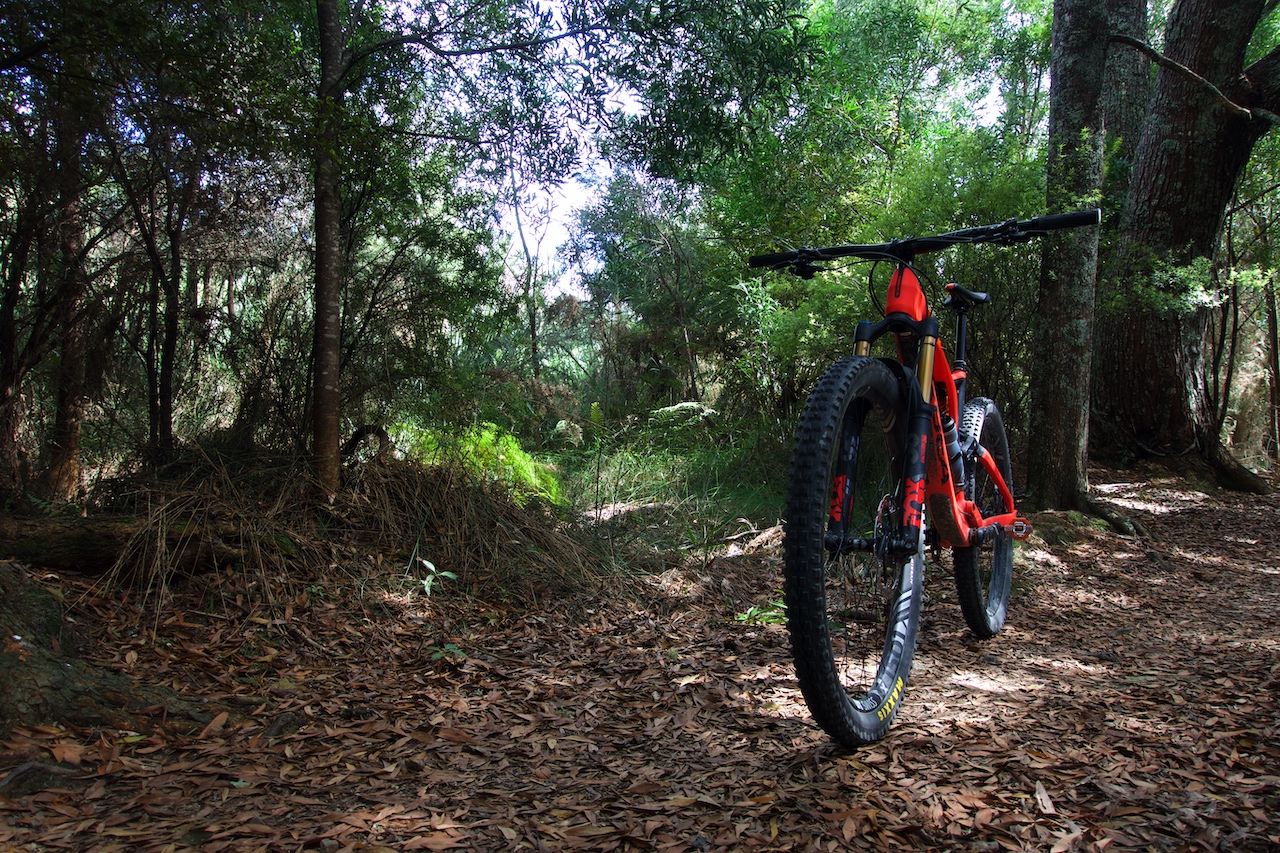 Looks aside, we were lucky enough to have this bike (Team issue XL) over an extended period. Ironically, I am normally always a large rider but orbea's size guide put me on an XL, something I certainly were pessimistic about.
Initial Thoughts
Obligatory carpark setup aside, the initial jump and pedal feel of this bike is one that naturally draws you into a speed trap and organically throws you faster than you realise. The XL feeling I thought I was going to get never came and with such a low standover, the bike felt long but amazingly manageable...
The bad
Well, erm, not a lot here really? Maybe the crank brothers highline post? In my time riding I found the post to be very slow at returning to full extension and the thumb movement required to activate the post seemed overly excessive. My other minor gripe was that I had to take the bottle out of the cage to the left of the bike as opposed to my favored right. This was due to the position of the external canister on the DHX2 coil, X2 and the DPX2. These "issues" certainly weren't deal breakers though.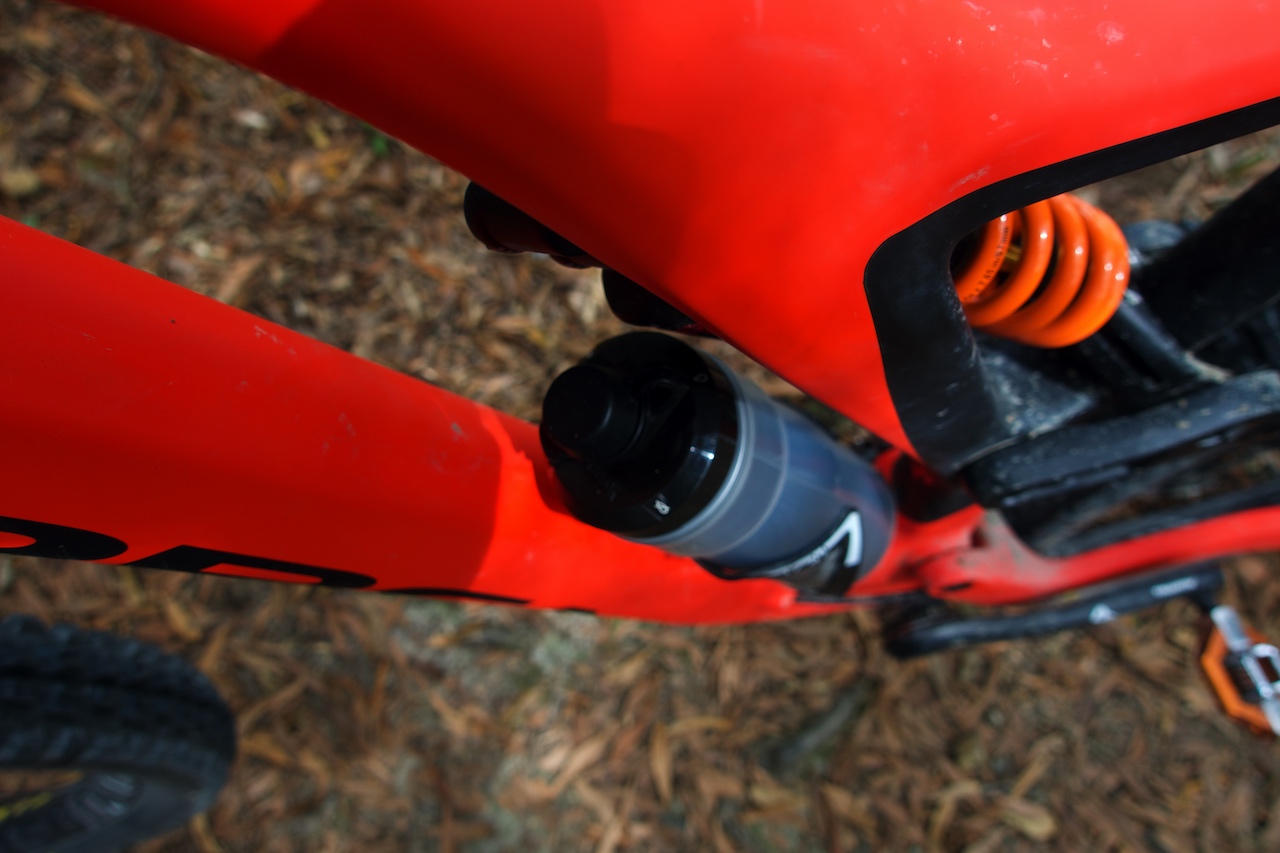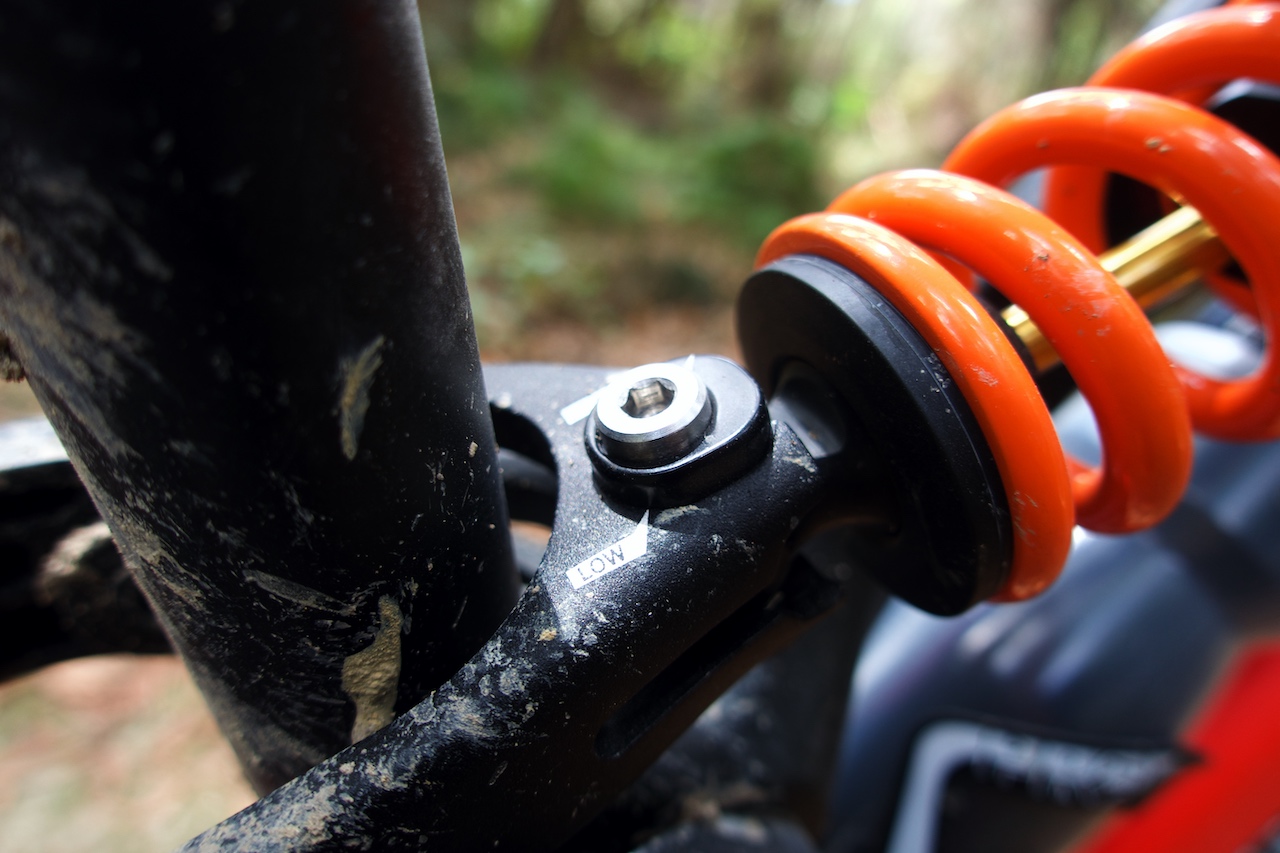 The Good
Well, how long do you have as I could go on for hours here... The composure for one. The Rallon had an uncanny ability to make even my fat ass look and feel fast and controlled over trails I would normally be taking a little more conservatively on my trail oriented bike. The Rallons abilities to monster truck the crap out of everything it hit was a sobering feeling. When we hit 2 foot plus drops we felt like any normal bike rolling off a kerb with a distinctive smooth roll out and landing and minimal rebound distortion. In fact, the bike is so composed we almost felt slow in places we'd normally be bouncing our way down.
The rear travel was certainly very active which seems to be a recurring theme through most of Orbea's bicycles. I found the rear had a tendency to gobble up all of that travel and with only a 10% designed progression in the linkage, it meant for some fine tuning to get that bottom of it's travel feeling right. This wasn't to the detriment of the ride however, it just meant you had to get a little more used to a very active rear end. I'd imagine with a few months of tuning, you could reduce this feeling and create a much more progressive ramp up if you were so inclined. We feel an air shock would be a better solution for the trail oriented rider who isn't hitting the EWS stages or hucking to flat every trail.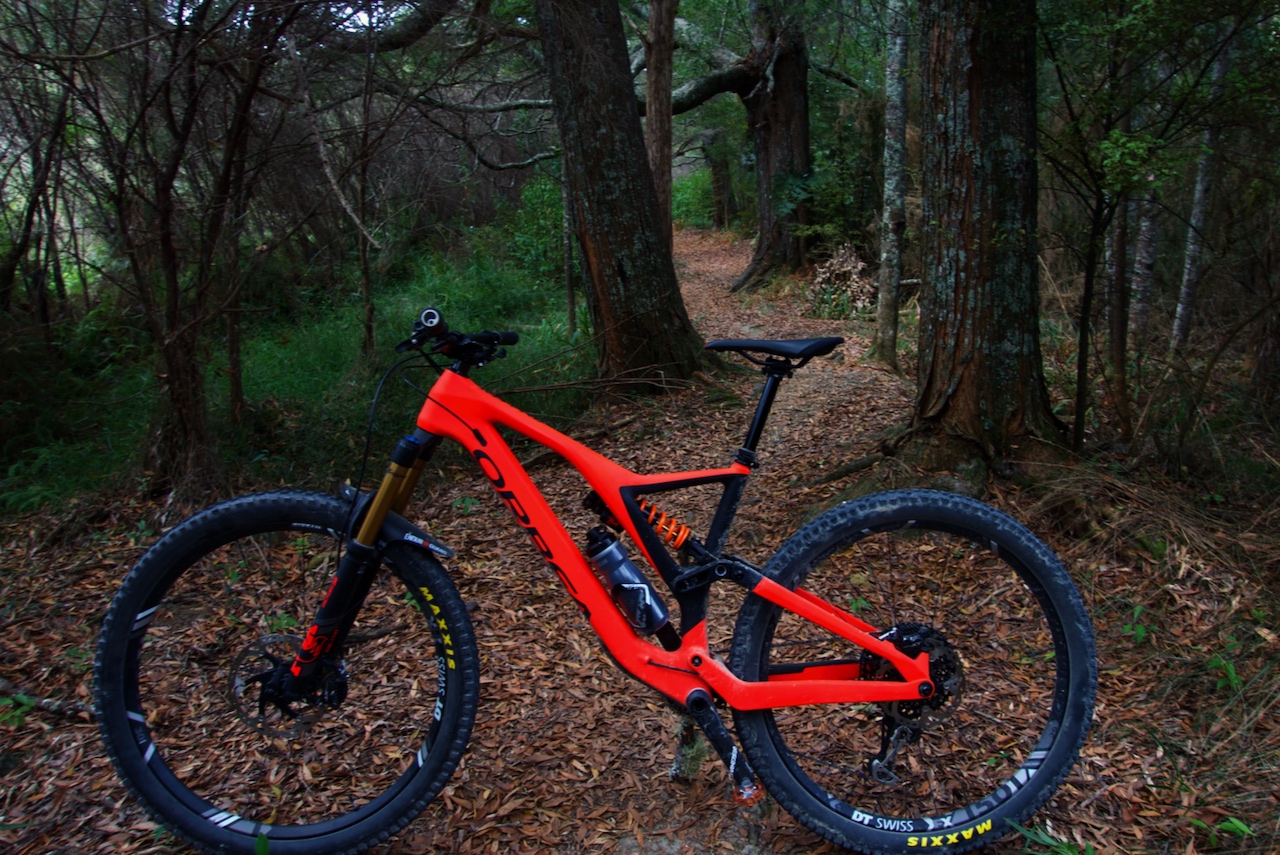 The biggest attribute that I have to give the Rallon is by far it's climbing ability even with a coil shock! One would normally not associate this with an enduro bike of this calibre. The climbing ability of such a heavy hitter on paper was quite refreshing with a positive under-power rear end and amazingly nimble front end through the tough and steep gnarly climbs. This is largely due to the steep seat angle placing the rider well centered over the bike keeping that ever important pressure on the nose you need for climbing.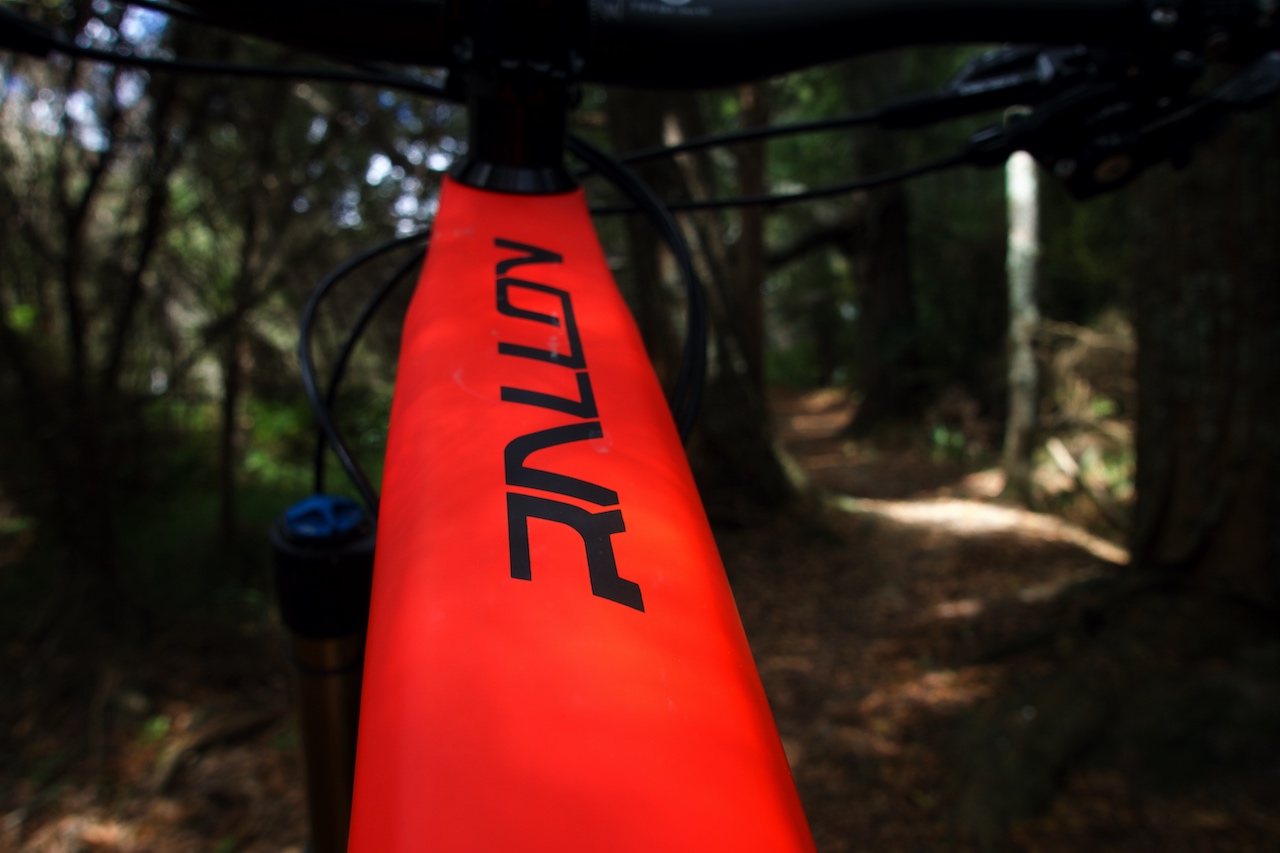 Bottom Line
What it really boils down to is this bike is more then capable than just hitting the gnar and clocking into that next stage. The bike performs amazingly well in the high position of its .5° Flip chip with similar strengths on the gnar. The low position obviously has a much higher stability at speed but you don't need to panic if you come across that nasty trail section while in the subdued mode. These capabilities are far beyond a one trick pony and we think most riders will be amazed at the bikes all round speed and control in all areas. The best part here? You too can ride this bike and others at Crankworx Rotorua.
Northride are going to have 8 Orbeas on display for demonstrator rides. They'll be parked at site #8 in the crankworx village but be sure to message them ahead to secure and book your time to ride one of these insane bikes so you can see for yourself...