Until recently, I had always found the trail market as being one of those, well, how do you put it. "Open to interpretation" type markets.
Every manufacturer seemed to have a different take on what they classed as trail worthy. The inclusions of Enduro bikes were flooding the markets and this seemed to be washing the class of free-ride bikes as we knew it.
Trail bikes became more versatile and XC bikes even became more diverse with the inclusion of a little 'O' after the XC part to try and bring them back from the dead. Sadly the XC bike seems to be a dwindling item in ones quiver or stable and the modern trail bike is here to stay.
Now to set things straight, I'm an, err, larger framed lad so climbing to me has always been something that a bike must do well. My previous experiences with trail bies had always been one of love hate. Love the descent, hate the ascent.... Excessive bob, uncontrollable sag and awkward geo for climbing always made for one fruitful day on the pedals and a big decision on which equipment suited certain areas.
On a local demo day run by Niner Bikes NZ, I finally got the chance to satisfy my curiosity and desire levels of the brand with a plethora of their latest 2017 bikes. My skepticism of modern trail and enduro bikes was finally laid to rest on my local park with back to back comparisons made after each run on my own XC oriented carbon 29er dual suspension.
Enjoying the jet9 RDO that day the most, I quite quickly fell in love but sadly my budget didn't... Luckily, on run out, Sarah from Niner Bikes NZ cut me a convincingly good deal to purchase one of their 2016 RIP 9 carbon's from them which would, as she said, be easy enough to transfer most of all my parts over.....
Based on the Niner website, I fell into the medium category at 182cm's short. They recommended if on the cusp to size down for a more playful feel so I nodded in accordance, grinned and bared it....
With a quick trip to the good bastards at Mybike Whangarei, a new Pike fork, dropper post and some other bits n pieces were hastly loaded in the back seat and I was off to build her up.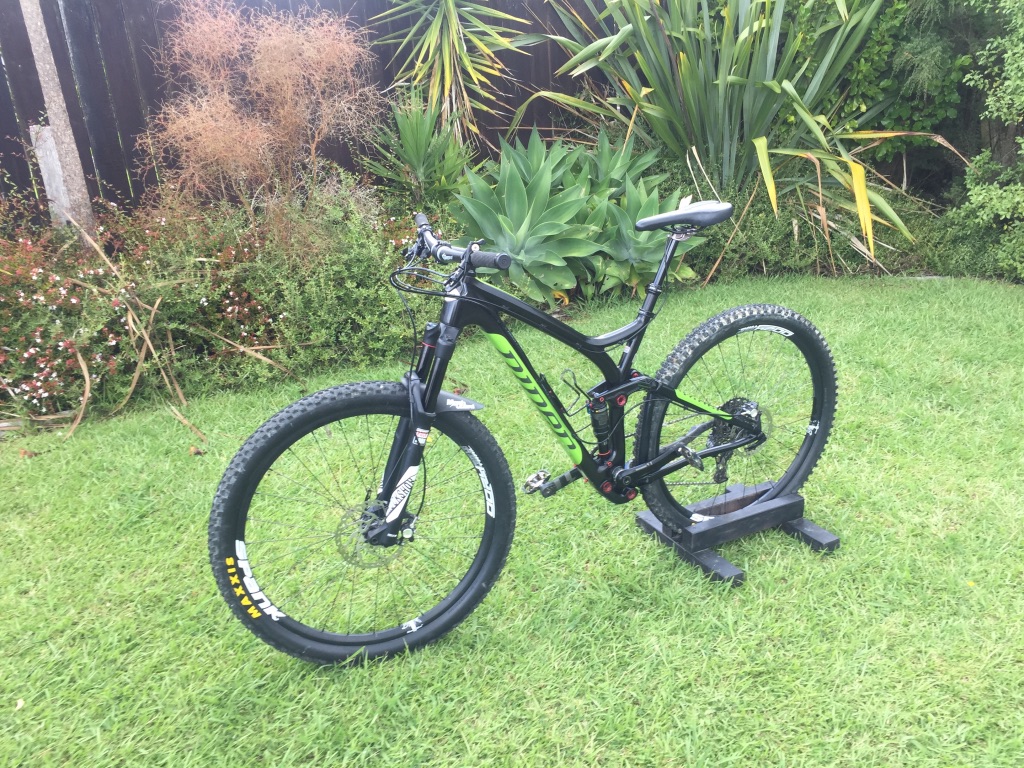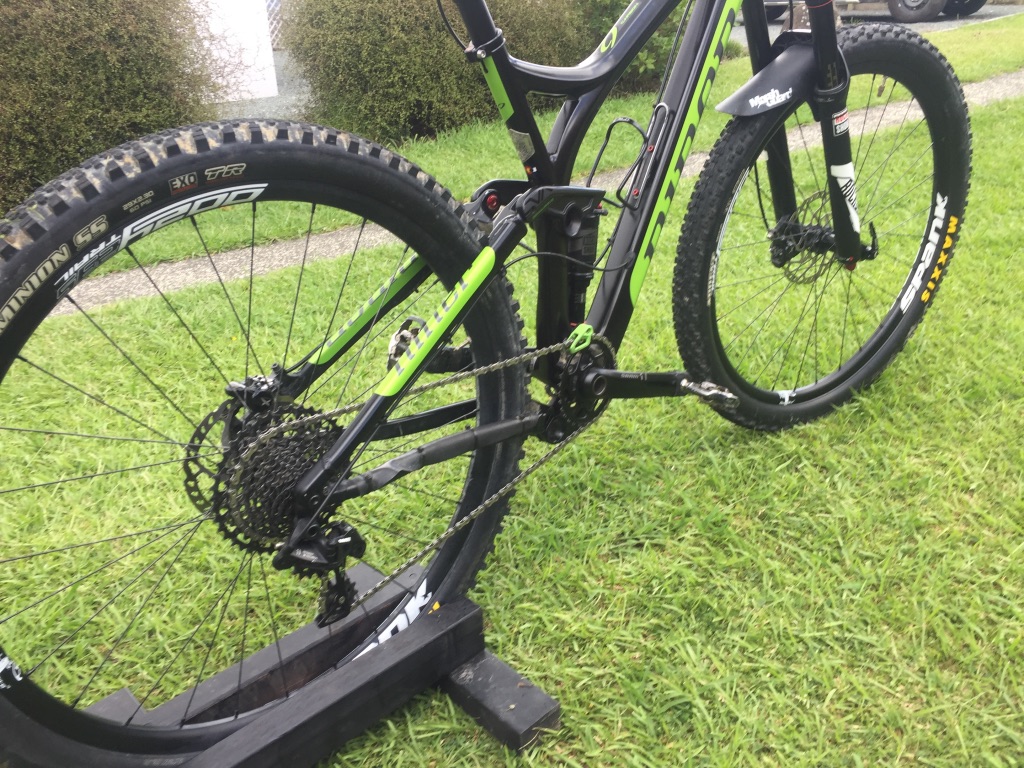 First ride was one of absolute stardom with many PB's popping up on my strava feed on the downhills. I had always been a firm believer of "100mm front and rear is good enough for me".... Well bullshit, it wasn't!
Of course, like any new genre of bike to me it took some time to fine tune it exactly but the more I rode it, the more I found area's I could improve it's setup. Lots of googling, Youtube videos and general smack talk later, bar heights, widths, stem lengths, shock sag, volume spacers, offset headsets etc. Over the course of the next few months I scrutinised, loved and embraced the new genre of bike and came up with the below conclusions.
Pro's
The 2016 Niner carbon is a pretty gorgeous, do anything type bike and quite versatile in the right hands. A highly finished, immaculate build of carbon and aluminum parts with small attentions to details made this bike so freakin cool! From the threaded bottom brackets to the bearing compression clamps tightened with Freewheel tools right down to the "remove before flight" aviation styled flag it reaped cool. In my hands I found it often to have a degree of monster trucking abilities and it liked the tight, twisty trails the most with a strong nimbleness for a wagon wheeler.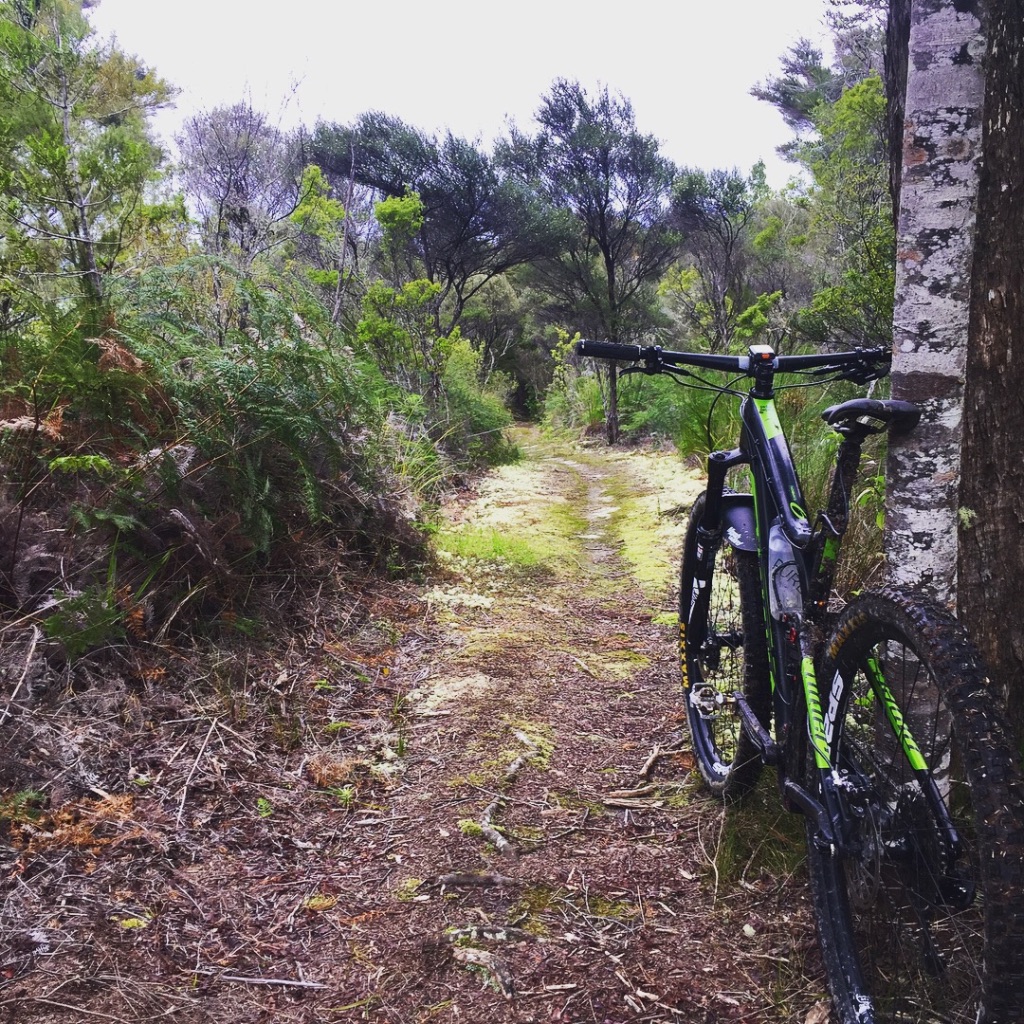 Generally speaking, climbing on the RIP 9 carbon was positive with a very good delivery of power from niners revolutionary CVA rear pivot design. CVA is a clever little accronym and design for Constant varying Arc.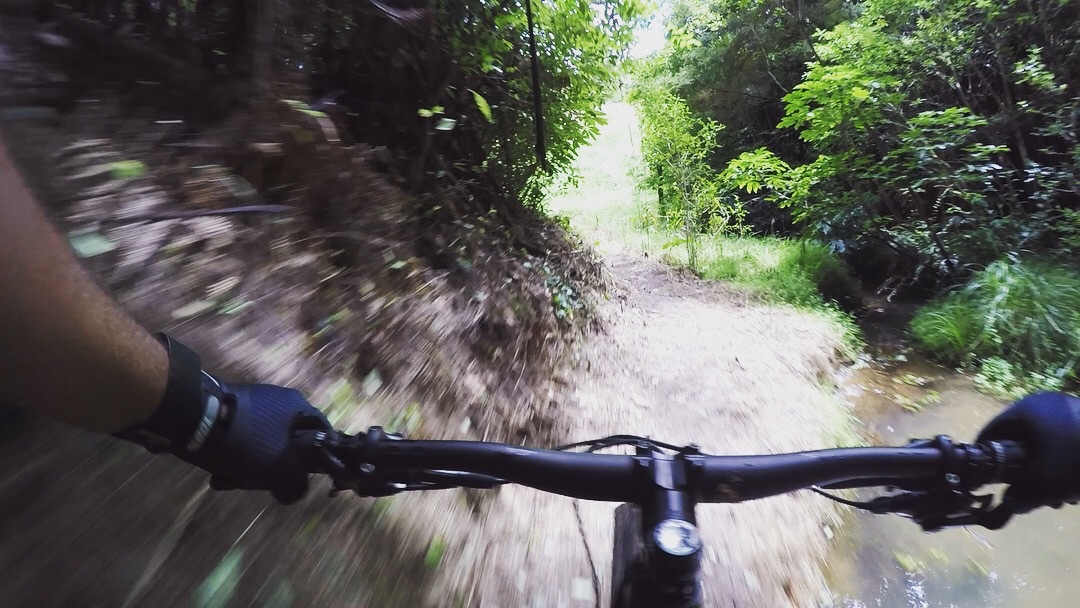 Niner states this as the only established suspension design on the market that was optimized around the 29" wheel since inception. Because of this fact, CVA has solidified its reputation for remarkable pedaling efficacy while remaining fully active around today's larger wheel size while our competition struggles to adjust their suspension systems.
Agreeing with this in comparison of other 29er trail bikes made for a very well rounded bike.
Cons
Generally speaking, I had very little beef with this bike except for a few small subtleties.
Angles..... Seat tube and steerer tube mainly. The bikes steerer tube was relatively steep in comparison with other market bikes in the genre. While not quite XC and not quite Enduro, niners take was to create a happy medium around 69 degree's to keep the bike nimble. generally speaking this was ok, except when you started to really push the bike fast down steep stuff... a certain degree of dive came prevalent and coupled with a slightly out of tune fork, it meant for a couple of white knuckled moments.... Fear not, this was easily rectified with a nifty little works components angle headset which majorly transformed the above attributes in an outstandingly positive way and even helped with the next paragraph.....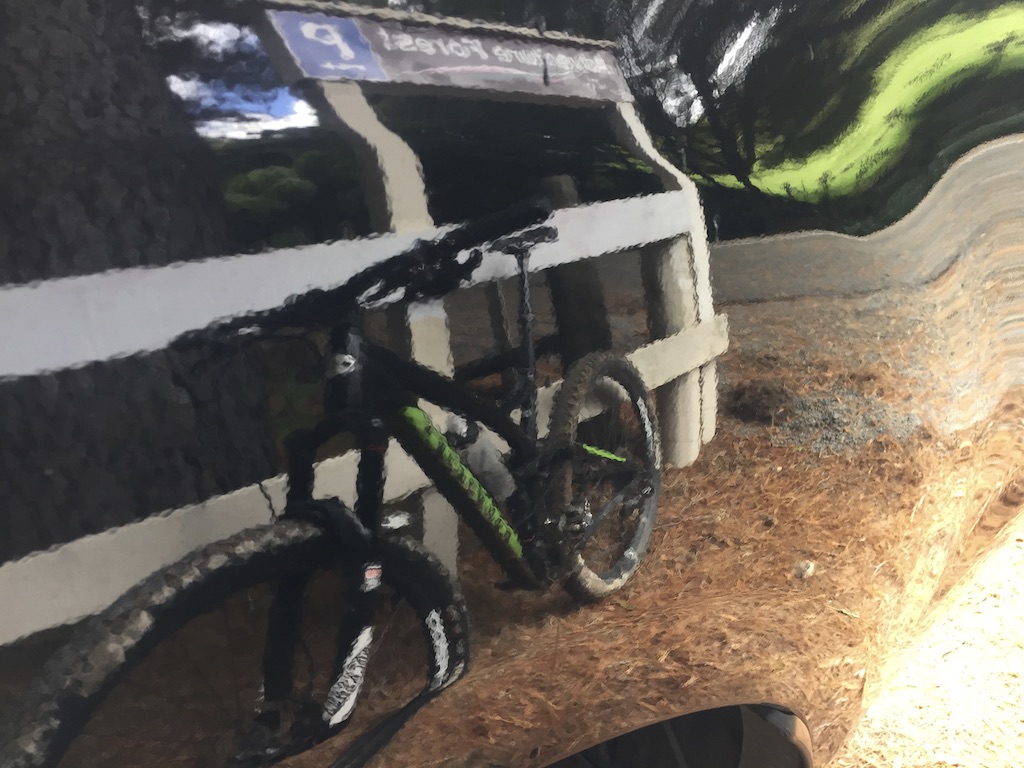 Seat tube, well yes, this is the true Achilles heal of this bike with a very, very shallow seat angle around 74 degrees. To the point that my rockshox reverb post ran out of adjustment to get the saddle to even become level at non sag positions..... Sadly no magic spacer could bring this one back....
What this also meant was being on the top end of the sizing scale, the bike ran with a lot more post out then someone subtly shorter. And the more the post, the more the rear weight distribution came more of an issue. Not to mention a heavy backpack for an all day epic.... Generally speaking this didn't affect the seated pedaling unless it got super steep. This was then a single speed style of stand and mash up hills to keep the nose down which I can only do for so long....
The consensus?
The more I rode it, the more I started to find a few limiting factors but equally found what made the bike handle how I wanted it to. After some careful attention to setup, I found this bike to be able to work around the small gripes I had and loved it more and more.
I did found that when the trails got super rowdy, this iteration of the RIP did loose a touch of it's sure footed composure but to be fair to the bike here, an enduro bike would have also struggled....
This bike is a solid performing bike in the trail scene and can equally be ridden just as fast as an XC bike on the XC circuits or all day epics in a sprightly, get up and go style of pedaling handed down by the CVA platform.
One thing I did regret about buying the medium was the fact I required a lot more post height then what I would have in the large so be sure to trial one or do a few measurements with pad and pen on what you may estimate the post height to be.
For now, I will lovingly continue to race club enduro's like I have been, ride it on all day epic's and continue loving it's playful nature in my local park and keep admiring it's good looks and colouring.....