After an epic opening to the park in 2016 and bumper summer season of riding, the highly anticipated zone 3 was set to add yet another dimension of climbing, flow and a fix for MTB junkies, newbie's and families.
Following on from our Zone 2 ride review earlier this year, we were unsure if the park could really expand as quickly as they had advertised. Like most star attractions similar to this, the inception is always a knock out of the park type first innings, followed by a mellow but safe second and third. However, the luring social media posts, inside information and subtle hype said strongly otherwise.
With a mere two days after the announcement that the latest Zone 3 was now open and the threat of a looming cyclone-cook disappearing and luckily evading us by miles, a quick rustle of riders ensued and an early start out of Whangarei Began. A few road trip pies and full strength coffee's later, we were off to pay close scrutiny to the new additions to an already jam-packed family of trails.
With the usual banter aside, a change of attire, the swapping of jandals for my trusted M089's (MTB shoes for the non bike nerds) we were finally spinning cranks destined for the network along with a fair few other users all en-route for the same fate.
Arriving at the end of Mokopuna we then tackled a personal favourite, Holland days to get us to the new and fresh On the up. This new climbing trail offers yet another option to climb to the beginning of the original Zone 2 descents. The builders have masterfully incorporated an easy zone 2/3 transition with an exciting entry point off Te Ara kaanihi into the new area via magic carpet which ranks highly on the chart of Wholly crap that's cool.
Climbing to the start of the zone 3 trails is achieved via the relatively easy Te Rangi Hononga. This climbing trail follows a similar gradient to Tane's climb but seems to involve a touch less gasping. On the day we rode it, we got caught in a shower which turned the last 200m into an uphill ice skating rink. However the parks dedicated volunteers hand barrow'd gravel into the switchbacks which have made for much better all year riding.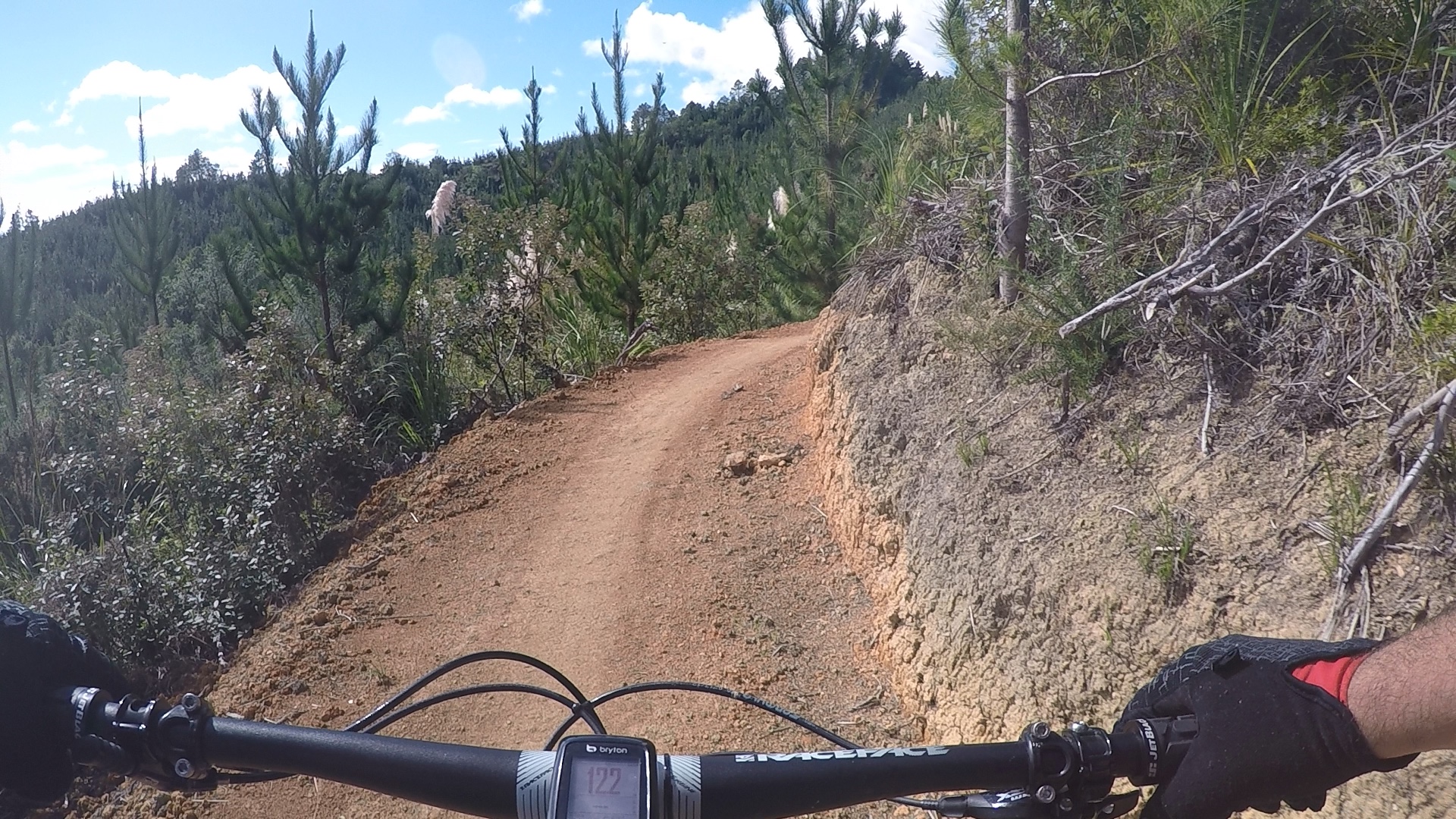 From the highest point of Zone 3, the trails can only be described as unfair. when I say unfair I mean this entirely in a good sense. You have a long descending grade 2, a few exciting off chute trails, a spine tingling grade 4 jump line, Pakonga and my newest favourite, Hookioi. A 1km grade 4 offering of hips, rollers, knobs and doubles in a showing that will leave you wanting yet another fix. How is this unfair you ask? The unfairness is the plethora of choice of which trail you take and the addiction it gives you to this new portion of the park.
Zone 3, to me has added a deeper dimension to the overall feel of the park. The new trails are placed perfectly for the distance to skill ratio from the main trail head which is something often overlooked by many park planners.
One can only describe this entire park as being rapid on many different levels. Rapidly expanding, rapid by trail speed and by the diversity in what the trail builders have squeezed into the area. The park now gives you an easy 40km plus loop with minimal repetition which is the ultimate goal when planing facilities such as these.
The guys and girls behind the scenes of this fantastic facility really need a moment to be hailed. The park has yet again delivered another nation leading addition to their trail system by an obvious pile of hard work, love and desire and proven that they are definitely not kidding around in delivering their word.
The focus is now strongly on the next development of this now abundant gold mine of trail Gold, Zone 5, which is rumored to incorporate a much different taste in trail surface under the watchful eyes of mature forest giants....
Video footage courtesy of Mike Herleth