During the early 90's denim jackets, perms and exceedingly long fringes were all the rage. Like the perm, mountain biking and cycling was also on the hip and cool list of number-one fashion accessories.
Que the 1993 Avanti Agressor comp series, NZ Hand crafted, hard tail, front suspended mountain bike. Boasting a healthy 24 speeds in smooth Shimano LX components, state of the art Manitou Magnum suspension forks with an err, um? Inch of plush travel? And a semi anodized, raw aluminium frame decor.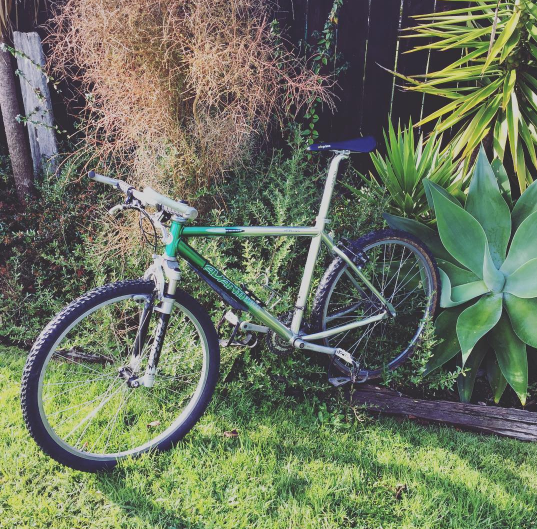 Now fast forward to today's modern age of hydraulic disc brakes, endless suspension travels and gearing options this bike is in no terms a high performer in comparison but when the inner, 90's mountain biker of me saw this hanging neglected in the back room of my LBS, I just had to try it out just one more time and give it a little trail love.
After a few minutes on the work stand, a few more psi's in the high volume 26" x 1.75" panaracer tyres it was off for a ride.
After reminiscing of the days of old with my self about this amazing piece of engineering prowess accompanied with utmost confusion of my excitement from my Wife which dubbed it "another bloody bike", I braved the trails and toe clips and rode my little heart out.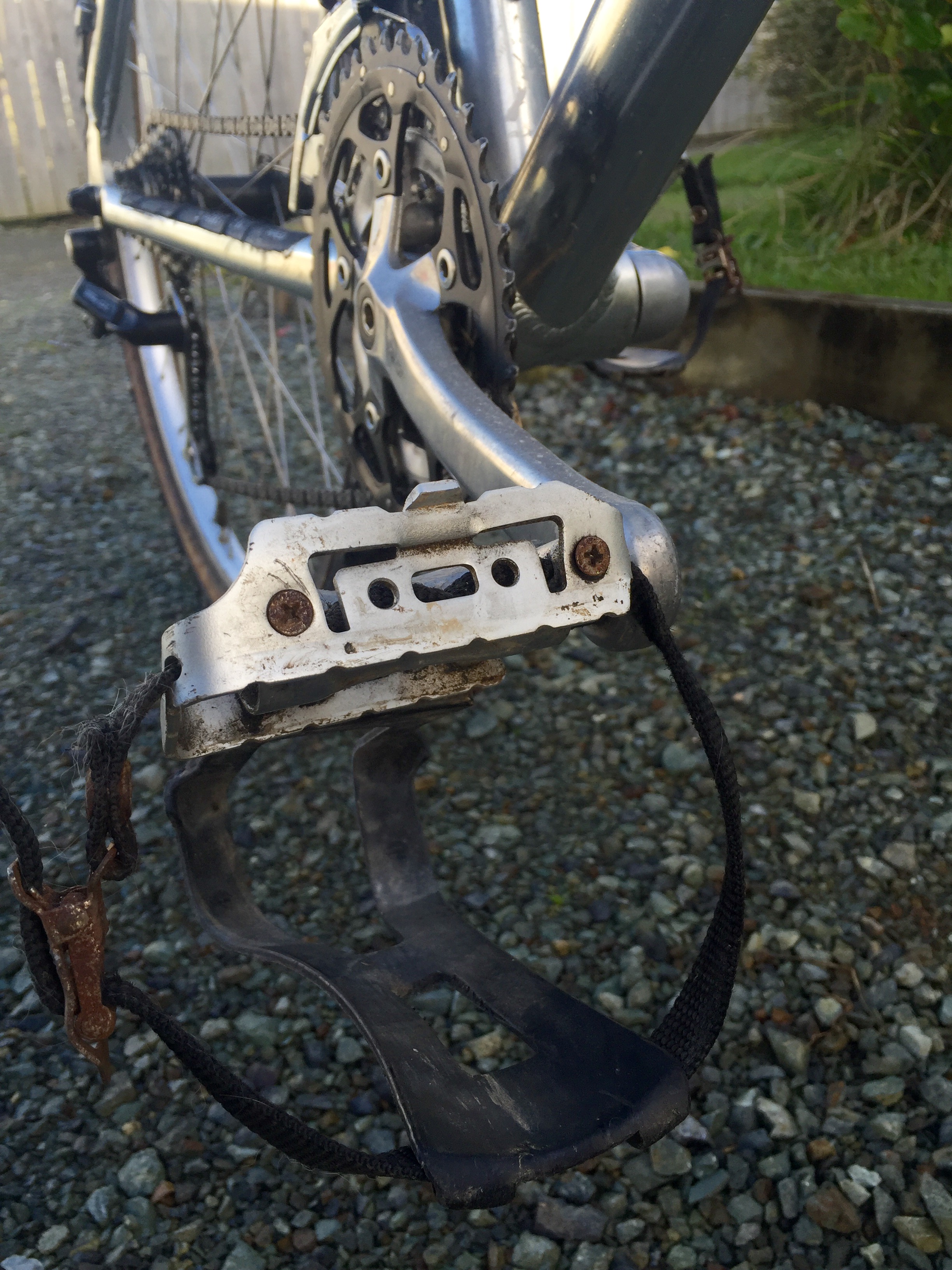 What can I say? Thank god for technology for one. The whole time under shear panic I was questioning how we ever managed to ride these so called "precision" bikes as fast as we ever did and more to the point, stop! Brakes, what are they? One little puddle and I was along for the ride with multiple sources of squealing and awkward vibrations. I'll let your imagination be the source of those......
In the cockpit, the awkwardly long stem and groovy bar ends made for an unwanted almost lie down seated position and possibly an equal par with a not-so therapeutic yoga pose and lower lumbar stretch. The lack of front wheel control was astounding in comparison to modern terms due to the then wide, 480mm bars but amazingly despite this, a healthy amount of traction was evident even if the front forks had less travel then the inner tube.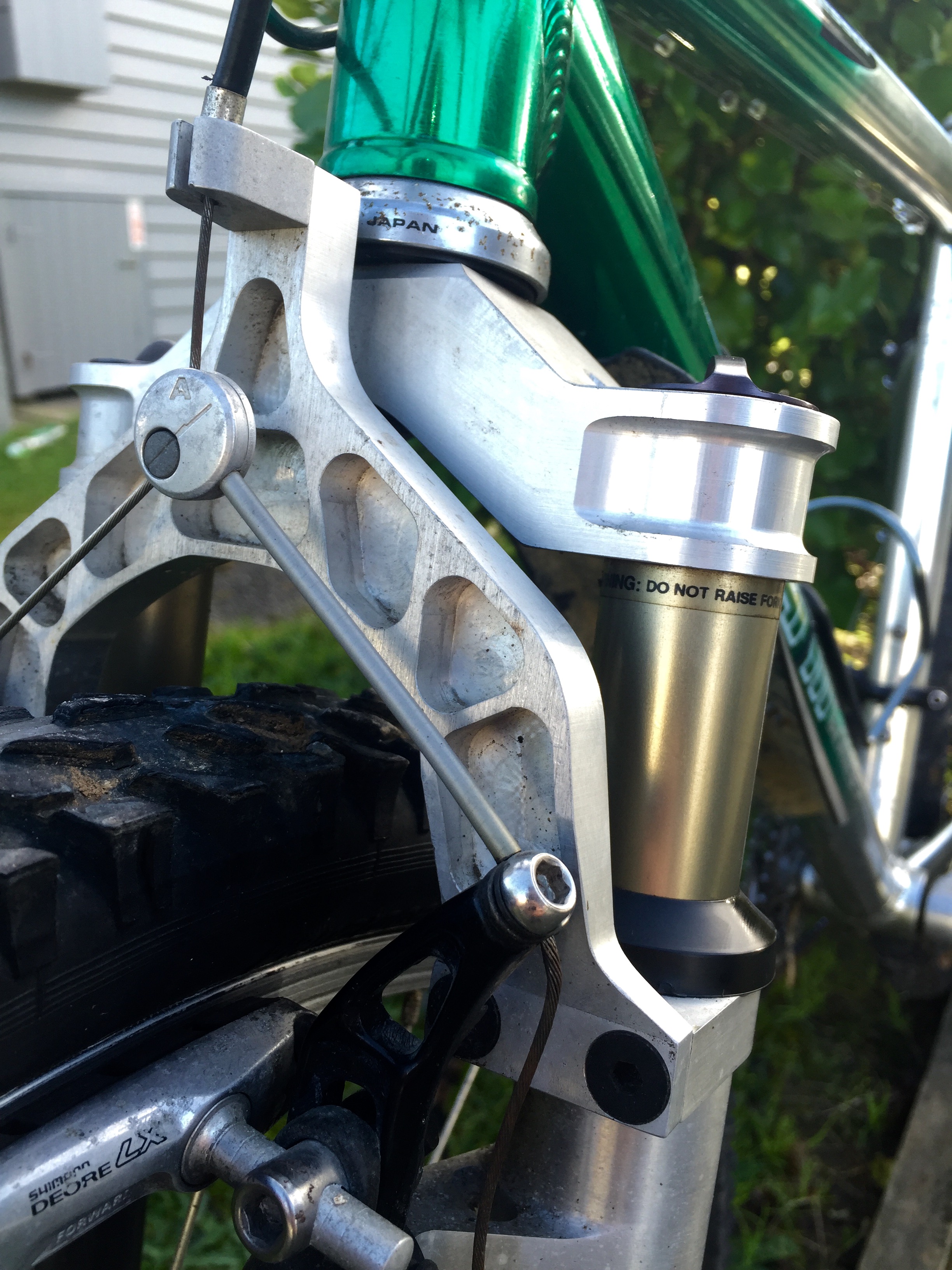 Amazingly, the biggest positive from the bike was the Selleprima Race saddle and was sobering to know that in all these years, that was one thing the manufacturers cracked early on. Thankfully with all of the advances in modern day life, the good old fashioned Arse and sit bones haven't evolved with exception to maybe the luxurious accessories of polyester padded liners and better lycra.
The Bottom Line
Well, in comparing this between other bikes, (sadly to today's standards) i'm just thankful for technology. In the grand scheme of things, the Avanti Agressor was a fine specimen of Mountain biking for it's day and was touted to be one of the better hard tail machines. However for now, it's best left as a retro accessory for gentle park and pavement riding with my 4 year old....