Looking back to the early 90's, it was hard to believe the humble fanny pack or bum-bag would ever die out.... A low slung, comfortable and stylish way to securely carry your wallet, early Alcatel one touch, a hanky, your keys or even marbles for that school break. Here to stay forever!!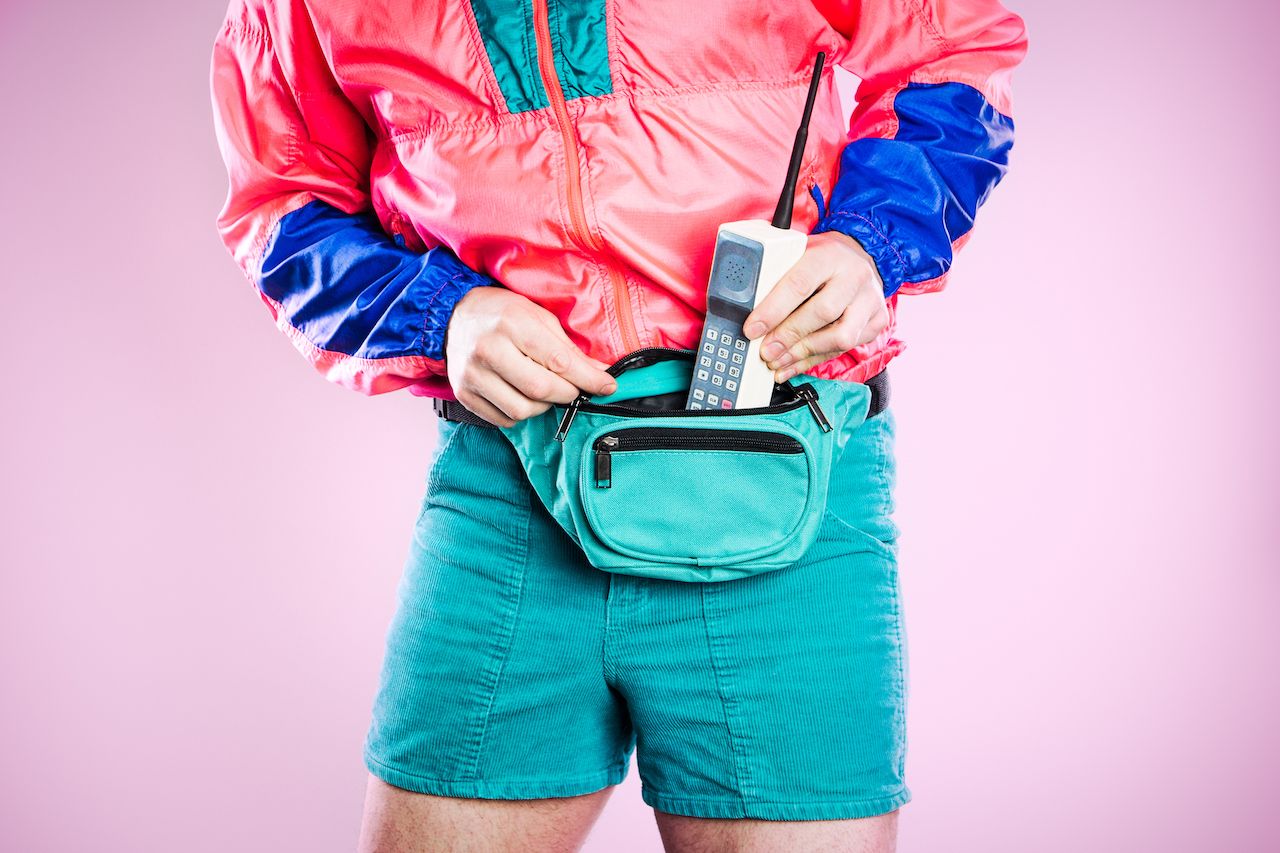 Well, news flash, apart from the Ukraine, Europe and other various US states, this marvelous invention fell flat on the worlds radar for main stream fashion. The sporting world however, has been privy enough to carry on this bold fashion statement in a way of complete function, not form, with a definite resurgence of  this masterpiece, an EVOC Hip pac Pro 3L.
Now these new bum bags aren't exactly rocket science so don't hold a very high level of technology. They have though, thankfully, grown with the advancements of material technologies and have become stronger and definitely more efficient.
Hip Pac Features:
Airflow contact system which offers perfect back ventilation
Ventiflap for uphill- and downhill mode adjustment
2 bottle carriers with extra safety fixation - easy to reach
Optional 1.5l Hydration bladder
Specifications:
3L volume (Bag space)
430g + 130g Bladder
28 x 18 x 8 cm
Where From: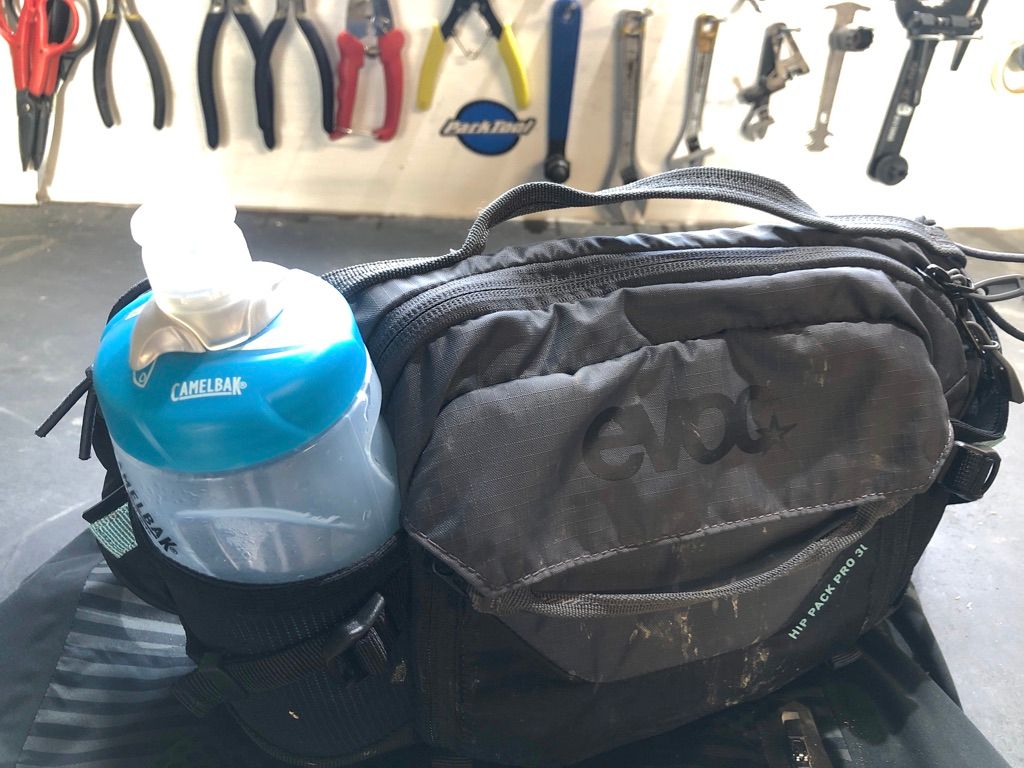 So who uses them? Well apart from enduro fanboys, anyone really. I myself personally don't enjoy wearing a backpack hydration system as a wrecked shoulder some years back can often be inflamed by the lightest of loads. The beauty is, (aside looking like Borat with some riding gear on) the weight is centered low and evenly around your hips. So what else? Well, in a nut shell, the below:
Lower COG.
Now I could get technical AF here but fact is, get the weight lower, it helps us all. I'm vertically (and horizontally) challenged anyway so the lower the better here for me.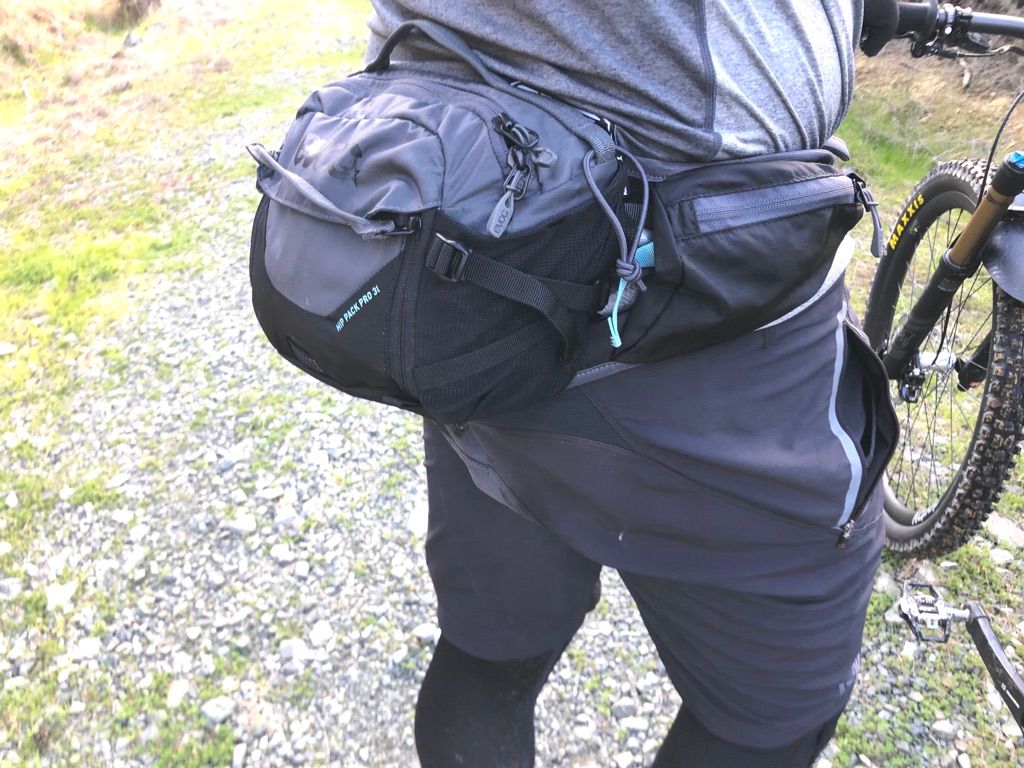 Comfort
I never thought I'd hear myself utter these words in 2019, but, it's comfy, sooo comfy! Like forget it's there comfy.... I thought I may feel it bouncing around given the distance between my skin and my bones is excessive due to some, errrr, extra protection but no, it sits tight and rarely moves.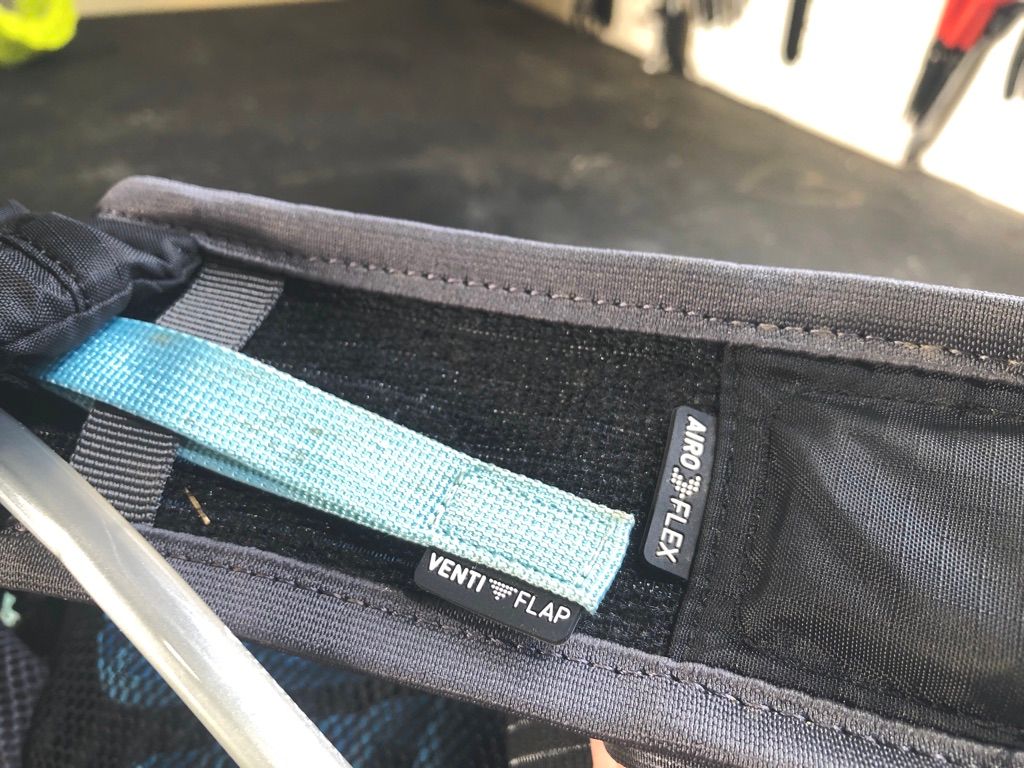 More room to stash
If you're like me and you like to ride a little more freely yet want to be prepared, these are great. The space of a back pack without the feel. I can stash a rain or wind breaker in there, some food, a bladder, some tools, a tube if I wanted and even my rape whistle for when I'm riding with my mate Robbo.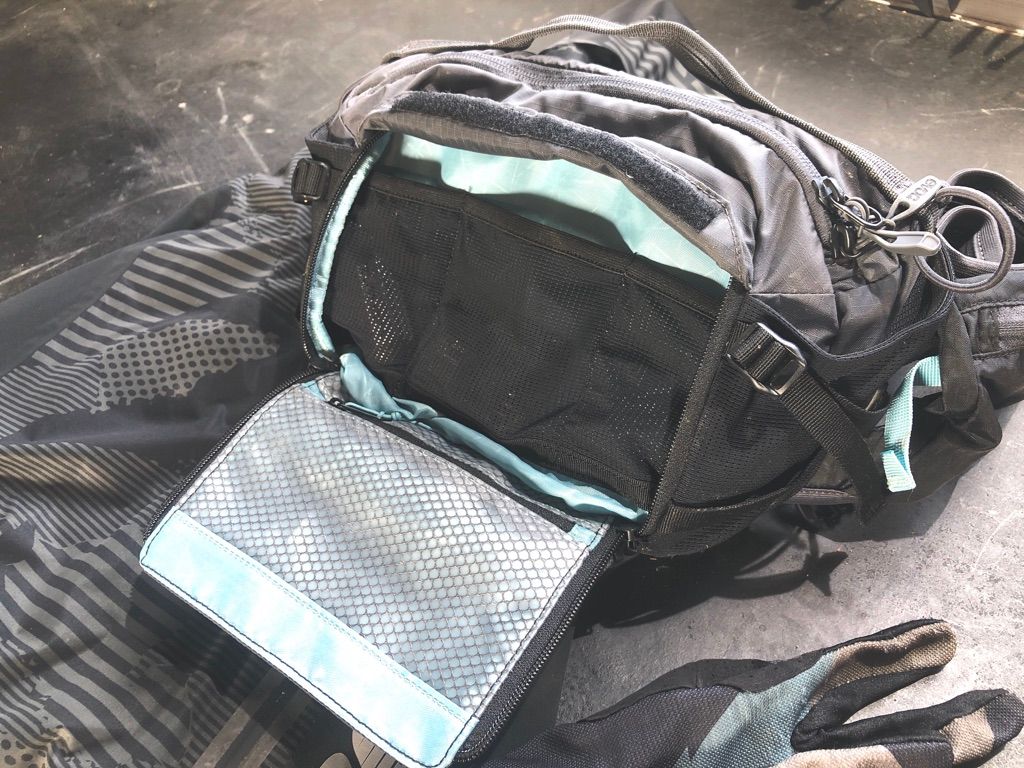 Packed (Scuse the pun) Full of Little Features
The Evoc hip pac pro is packed full of little nifty features. My variant came equipped with the bladder system which has a sliding seal system, dry-fitment hose, magnetic clip and sealable mouthpiece.
On all models you will find a waterproof internal pocket, dividers for tools, two side pockets for lollies and tiny teddies, twin bottle pockets and a sizable main pocket. The straps are comfy and wide to distribute the weight and not make me look like a marsh-mellow with a rubber band around it and the backing has a high density foam and mesh system to space it off your lower back a touch. This feature allows the air to circulate and i can genuinely say, I haven't finished a ride with a drenched lower shirt back yet....
The Venti-flap is a small feature designed to allow more air into the rear pocket for instances like climbing or continued seated pedaling. Pulling on the flap straps forward allows the bag to pull in snug to your hips and pulling the opposite direction, well, you get the point.
The Low Down
Overall I find the Evoc an absolutely fantastic product for all day or extended pedals with the lads, the odd enduro race I enter or even just a morning smash when the weather looks dicey. I'm not sure whether it's just my age secretly pining for a taste of my 80's and 90's childhood but I know for sure that I'll continue to use this bag and enjoy it. It may even come in handy with teaching my 7 year old about this weird game called marbles but even then, He'l likely still laugh at me.....