In a far cry from the roots of their weapons manufacturing in Spain, Orbea continue to dazzle the worlds leading bike media outlets with models sought after by us Kiwi Mortals.
With no dealership or importer (until now), us Kiwis have been faced with watching and reading about bikes we could barely touch. So when Brian from BLN imports gave me a call to say he had some demo stock to try down at MyBike Whangarei, I was more excited then a year 10 student off to his first school ball.
Freshly arriving into NZ I had the choice of a road bike, a plus bike and a trail-bike, the Occam TR H20. Naturally I chose the trail bike and secretly hoped he also had the infamous Rallon in his inventory of goodness too.... Not so lucky this time but watch this space as the 2018 Rallon becomes available soon.
The Occam is available in 4 main variants consisting of 29er aluminum and Carbon TR models and 650b aluminum and carbon AM models. The carbons are resembled by the M prefix 10-30 and the aluminum resembled by the H prefix 10-30 also. Confused? Good, so were we.....Oh, did we mention that they're all available on plus tired models too? YUP!!
First impressions on the Occam TR H20 were that of a race-bread looking XC bike on steroids and not that of a traditional trail bike. A high slung rear shock and almost Carbon look tubing system made for a very slender and sleek looking frame even though the build was an (showing my absolute elite prowess here) old fashioned Aluminum.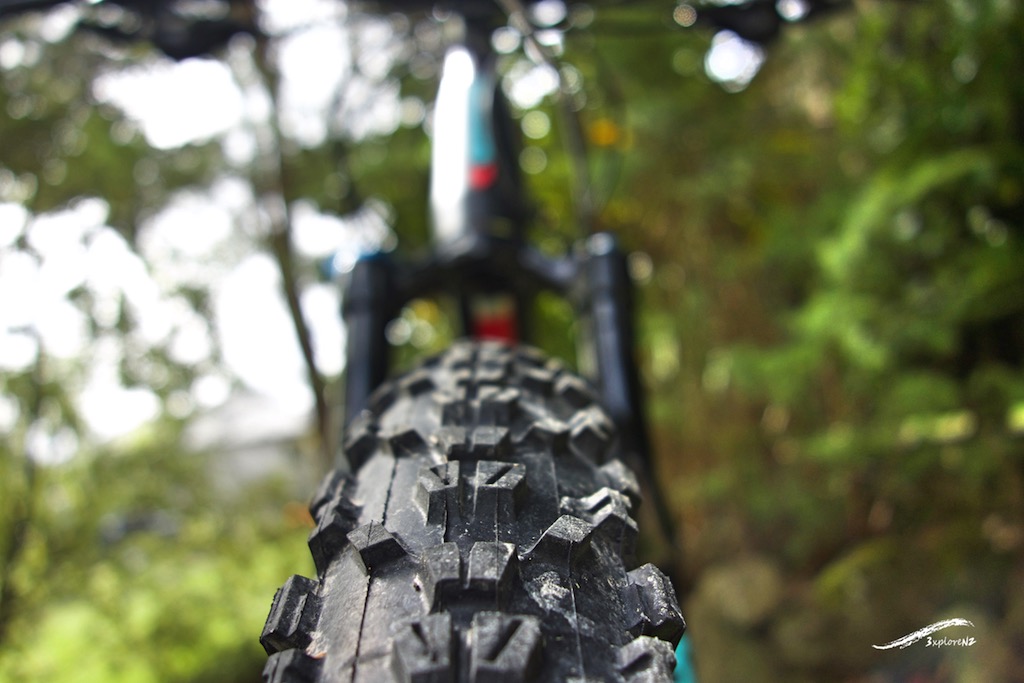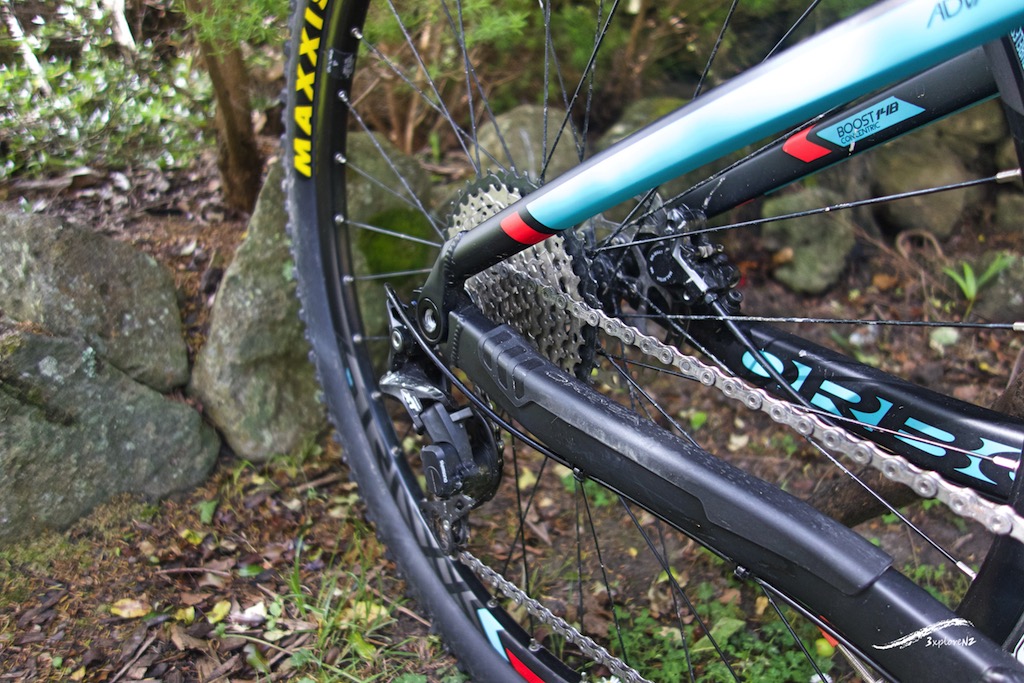 With modern trail geometries, Boost spacings and well spec'd components for what Oorbea state is their mid-entry level 29er trail bike, the occam H20 comes laden with an SLX/XT drive-train, plush fox suspension front and rear and the unusual inclusion of a front derailleur. Unusual more so because of what's hot and what's not in current industry fads and generally speaking, the front derailleur is dying a forced death. What I also found unusual was the bikes lack of a dropper post. For a new trail oriented bike with a surprisingly plush 120mm of travel, the exclusion of the dropper really did seem a giant big fizzer. However, it was my lucky day that the team at mybike had the latest Shimano dropper post freshly in-store and ready for a test so the world seemed right again.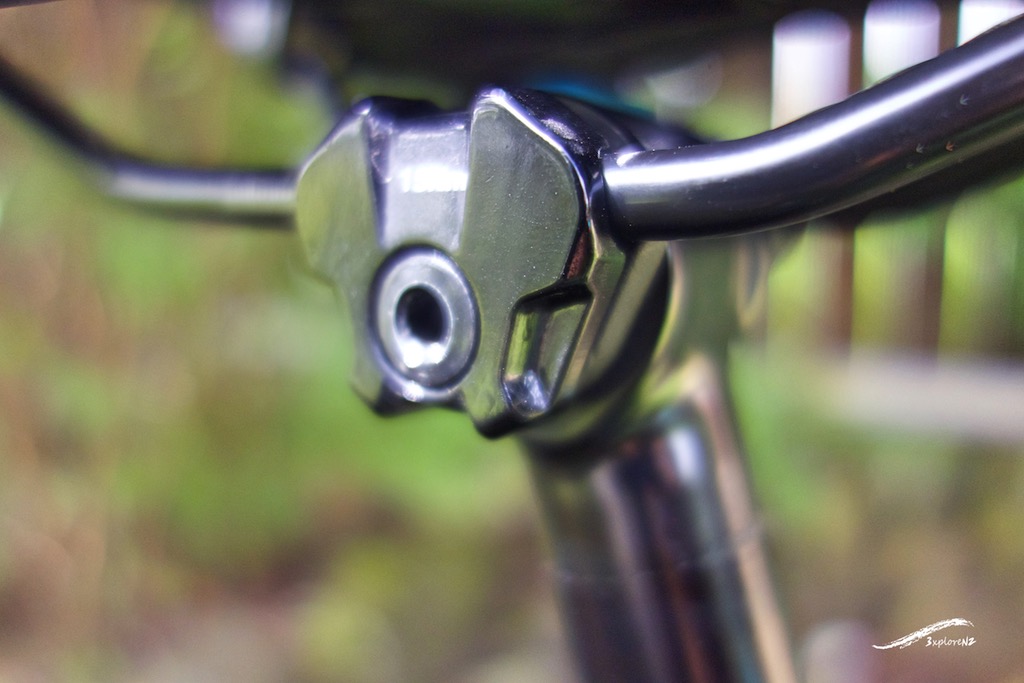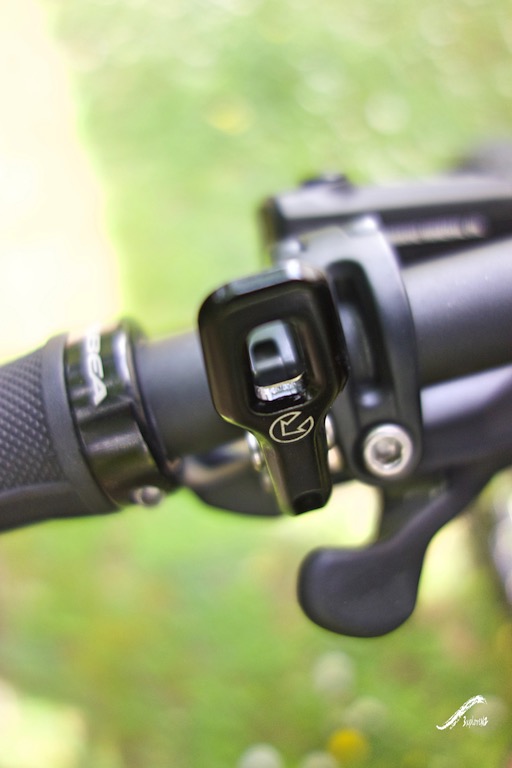 After a quick and simple setup procedure I hit the local trails to see if the Occam would live up to the name it was receiving worldwide. To set the scene, the first park I tried was our local flow-styled park with wide, bermed corners with the parks entrance trail being a long 2km mixed gradient climbing trail. To begin, the biggest and most bold first physical impression was the bikes ability to sprint. For a 120mm trail bike I rarely felt like the bike lacked anything in the climbing department and, don't hold me to this, actually quite enjoyed the ghastly 2 front rings.
While climbing, the Occams active front and rear suspension from orbea's advanced dynamics rear suspension design was noticeable but not in a bad way. Minimal bob with the shock settings both in the middle, trail modes and running a 30% sag was a brilliant base especially with the easily accessed rear shock lever. When the climb got to any form of pinch, a couple of XCO styled stand up sprints got the bike up and moving with minimal effort and shitting of any pants.
What goes up, must come down
Being an, Ahem, athletic lad, I have no issues on most bikes when it comes to descending at any form of pace. I do however have a couple of pre-requisites that are a bit of a must for me.
Brakes - That work, obviously,

Decent wheelset combination - Stiffness to lightness combination

Suspension - Performance and Feel.
In order of the above, the Occams stopping department was well equipped with a commonly found Shimano M506 brakeset and 180/160 Centre lock rotor combination. In the very fast stuff I missed the power of my XT's but never found once, on what I rode that i was scaring the crap out of myself.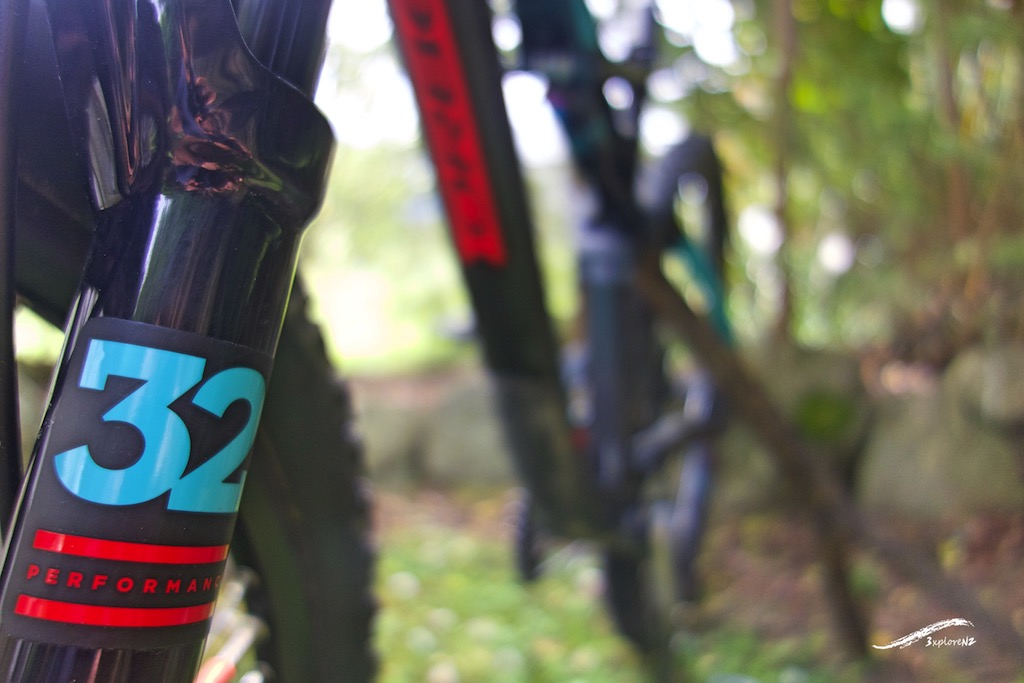 When the trails got a little rowdy, the Boost wheelset felt relatively positive and precise but a particularly large degree of rear wheel flex crept in giving it an un-easy, under arse feel. For a boost rear hub I found this a little unnerving until I realised I wasn't honestly comparing apples with apples and more trying to ride a mid-level bike like it was a top spec'd bike.
On these rowdy sections, the almost laughed at 120mm travel in modern trail terms, felt bottomless and much more like a 140mm trail bike. While the traditionally spindly feel of the fox 32's was there, it wasn't overly noticeable so this admirable trait puts this trail bike well into the comfortable and capable categories for the weekend warriors alike.
So would I recommend this bike? Yes, yes I would to the weekend warrior and type of rider that wants to take their riding to that next level or step out of the hardtail market. The Occam ticks a lot of boxes and to me only really carried two negative attributes which were the lack of a dropper post (come on guys!) and the overly flexy wheels.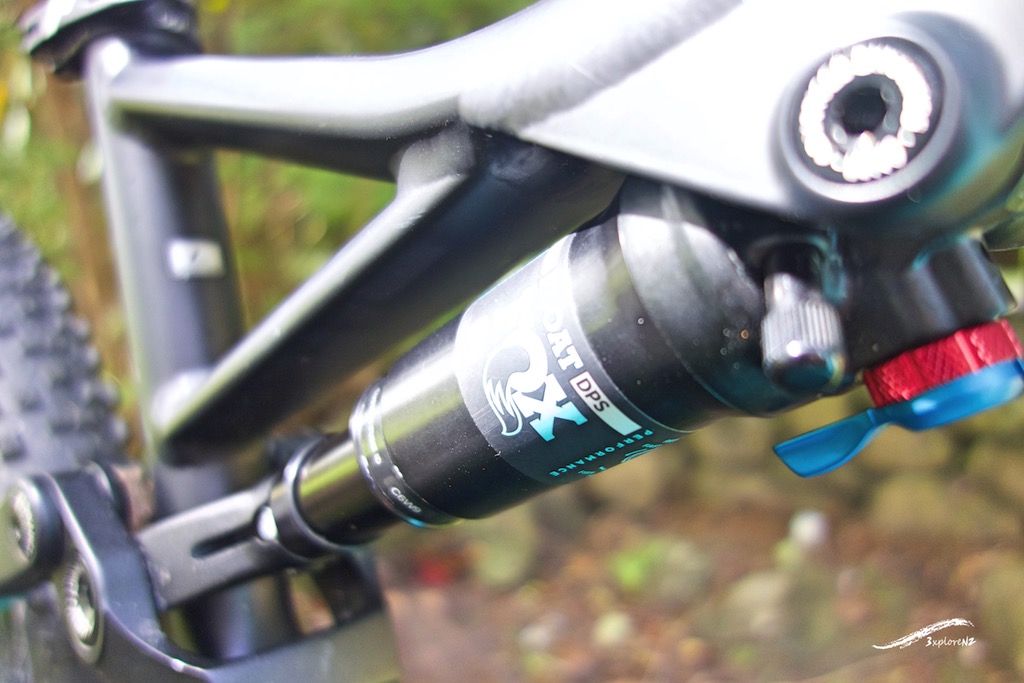 Both of these can be looked past very, VERY easily as bearing the intended rider for this bike in mind, the equipment is a touch above par of where it should be. The bike performed beyond my expectations for the lack of suspension travel I've been brainwashed to expect and came down to a rather simple explanation.
Fun, fast and functional.
To find out more and to get your first ride on one of these, either drop us a note below or on our Contact page or, pop in and see the team at MyBike Whangarei and mention this article.
For the more serious buyers, I strongly suggest you keep your eyes peeled here for our review on the insssaaaaane Rallon landing early 2018...